Learn how these stations run as a centrally managed network using Open Broadcaster.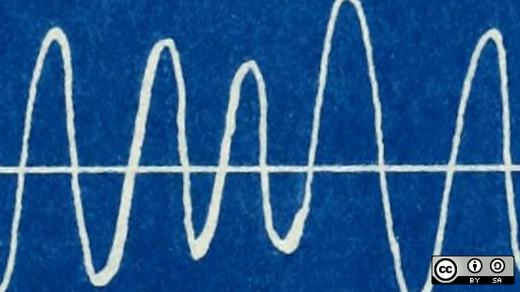 "Radio Rob" Hopkins lives in Tagish, Yukon, 120km south of the capital city, Whitehorse. It is here that he created Open Broadcaster, an open source system that enables small rural market radio stations to manage their operations and volunteers.
Having lived in the Yukon for 35 years, back when there was no phone or internet, Rob got into communications to set up a low-power FM (LPFM) station for the community. He wanted to make it easier to manage stations, so he made a pitch to the Yukon government for seed money to develop an application to use the internet to run a radio station and deliver the last mile through FM radio.
Enabling this system was vitally important to the people of northern Canada and especially the First Nations indigenous population. With low-power FM stations operating with Open Broadcaster, First Nations elders could hear their languages spoken over the air. "There are more than 7,000 languages around the world, and 60 indigenous languages in Canada, although only about 20 are still spoken," Rob says.
Emergency alerts with indigenous languages
Although the radio stations aired mostly music, emergency alerts became important. Forest fires, power outages, and other emergencies are automatically relayed over the air, and in many native languages. "Emergency broadcasting has been a core component since 1997 on CFET-106.7FM, broadcasting from downtown Tagish," Rob adds. The station has five repeaters across the region that form Borealis Broadcasting (CFET, CJHJ, CJCC, CHTR, and CHUG). In Whitehorse, the Yukon's capital city, is an interesting community radio station CJUC FM that has a vibrant roster of programming, including the only Estonian language show in Canada.
"These stations run as a centrally managed network using Open Broadcaster, allowing local communities and talent to manage and share programming schedules using a common web browser. Harnessing the power of AI and predictive discovery algorithms makes all of this possible," Rob explains.
Rob began running the station with LPs and cassettes and then built a web application to run radio stations. After small communities found out about it, they asked, "How does this guy run a radio station network out in the middle of nowhere?" He has since become a recognized technical authority on running small market radio stations built on the open source model.
Open source radio station management
Rob built his web-based system so it can be used across all platforms with a simple, organic interface, and published it as open source software. Some stations use the software easily if they have the tech skills, and others have heard about it but don't know how to set up web servers and Linux-based systems, so Rob's team does support service for them. Rob takes great pride in helping the First Nations community set up radio stations. "For maximum efficiency and mobility, all of our broadcast automation products and services are accessed through a common browser interface including current versions of Chrome, Edge, Firefox and Safari," he says.
"In 2015, the CRTC (Canadian Radio-television and Telecommunications Commission) mandated that radio and TV stations carry emergency alert systems. As Open Broadcaster was able to carry emergency alerts, Rob became very busy helping stations enable this feature. He now has more than 100 paid-support clients. "The emergency alert system [(EAS)], built on [the common alerting protocol, or] CAP (a global standard for emergency alerts) is my foot in the door to add streaming and other radio management tools for these stations," Rob explains.
Rob adds that, in Canada, bandwidth is at a premium. "Open Broadcaster is optimized for this reason. It doesn't suck up unnecessary and expensive bandwidth."
In Canada, the CRTC says it is permissible to use open source software for alerting. However, in the US, you cannot use open source software. You must use boxes bought from US manufacturers and certified by the FCC. "There are a couple of US manufacturers who make proprietary systems for use with EAS in the US," Rob says.
Open Broadcaster reaches past the Yukon, and in one case, into the heart of Kentucky. Lexington's WLXU-93.9FM contacted Rob a few years ago to sponsor the development of an open source module that does royalty reporting for SoundExchange. He hired coders and built the reporting tool, which was put into the public domain for other US stations to use. What once took hours to assemble royalty reports is now done with the click of a mouse.
As Rob says on the site:
"For the DIY crowd with in-house Linux technical abilities, you can self-host your own low-power FM community radio station and online streaming media server with music scheduling at your facilities. Experiment and develop custom solutions for your operation and support the open source community. Use our documented tools to create API-connected CMS websites."
Open source radio on the Raspberry Pi
All of Open Broadcaster's source code is released to the public under the AGPLv3 open source license.
Open Broadcaster works with Raspberry Pi as well. "Pyrate Box Radio consists of an easy-to-install firmware image that instantly turns your low-cost Raspberry Pi radio supercomputer into a powerful broadcast appliance written in Python 3. It's simple—just download and copy the self-installing IMG firmware to an SD card. Pop the card into your Raspberry Pi 3, boot up, and you're in the broadcasting business," Rob says.
Open Broadcaster works with TV streaming, as well. Rob's website contains several fascinating case studies on communities that use Open Broadcaster. One such community is New North Networks (NNN) in Inuvik, Northwest Territories, only a short 1,300km hike north of Tagish. NNN is an inclusive community TV model managed by Open Broadcaster. Read more here.
Goooooood moooorning, Yukon!
So, if you happen to be traveling through Tagish, be sure to catch "Good Morning, Yukon." Start your day with a northern breeze of classic rock and Eestipop with your host, Peter Kalm, and enjoy the sounds of open source broadcasting, brought to you by Open Broadcaster.
Jeff Macharyas is the Director of Marketing at Corning Community College in New York. He is a writer, graphic designer and communications director who has worked in publishing, higher education and project management for many years.

This work is licensed under a Creative Commons Attribution-Share Alike 4.0 International License.