Jacob Green shares how open source ideas and tools are helping municipalities solve some of their most pressing problems, in his All Things Open 2019 Lightning Talk.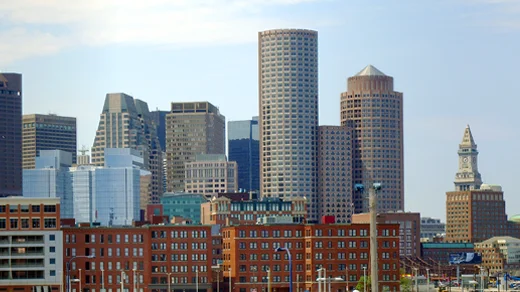 Cities and municipalities around the world are facing serious problems that are affecting citizens' safety and access to government services. Take Baltimore, for example, the home of Mosslabs.io and its founder/organizer Jacob Green, which experienced a ransomware attack that shut down the city's digital services for most of the summer, preventing people from buying real estate and doing other everyday business with the local government.
In his All Things Open 2019 Lightning Talk, "Organizing open source for cities," Jacob says, "we need to bring more open source in the ideas of community, structured collaboration, and the sustained innovation engines as the primary tools" to help municipalities modernize their IT.
Watch Jacob's Lightning Talk to learn about the open source program office (OSPO) concept and how Mosslabs is using it to help municipalities of all sizes, including Paris and Baltimore, fix critical problems.
During the Lightning Talks hosted by Opensource.com at the seventh annual All Things Open conference in October 2019, eight presenters shared quick takes on interesting open source topics, projects, and ideas. Watch all of the 2019 All Things Open Lightning Talks on the Opensource.com YouTube channel.
Opensource.com publishes stories about creating, adopting, and sharing open source solutions. Follow us on Twitter @opensourceway.

This work is licensed under a Creative Commons Attribution-Share Alike 4.0 International License.