There are plenty of reasons to use your Raspberry Pi at home, work, and everywhere in between. Celebrate Pi Day by choosing one of these projects.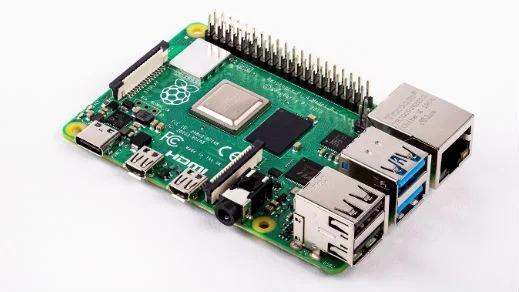 Remember when the Raspberry Pi was just a really tiny hobbyist Linux computer? Well, to the surprise of no one, the Pi's power and scope has escalated quickly. Have you got a new Raspberry Pi or an old one lying around needing something to do? If so, we have plenty of new project ideas, ranging from home automation to cross-platform coding, and even some new hardware to check out.
Raspberry Pi at home
Although I started using the Raspberry Pi mostly for electronics projects, any spare Pi not attached to a breadboard quickly became a home server. As I decommission old units, I always look for a new reason to keep it working on something useful.
Monitoring your world with the Pi
For modern technology to be truly interactive, it has to have an awareness of its environment. For instance, a display that brightens or dims based on ambient light isn't possible without useful light sensor data. Similarly, the actual environment is really important to us humans, and so it helps to have technology that can monitor it for us.
The Pi at work
I've run file shares and development servers on Pi units at work, and I've seen them at former workplaces doing all kinds of odd jobs (I remember one that got hooked up to an espresso machine to count how many cups of coffee my department consumed each day, not for accounting purposes but for bragging rights). Ask your IT department before bringing your Pi to work, of course, but look around and see what odd job a credit-card-sized computer might be able to do for you.
Get a Pi
To be fair, not everyone has a Pi. If you haven't gotten hold of a Pi yet, you might take a look at the Pi 400, an ultra-portable Pi-in-a-keyboard computer. Evocative of the Commodore 64, this unique form factor is designed to make it easy for you to plug your keyboard (and the Pi inside of it) into the closest monitor and get started computing. It's fast, easy, convenient, and almost painfully retro. If you don't own a Pi yet, this may well be the one to get.
What Pi projects are you working on for Pi day? Tell us in the comments.
Seth Kenlon is a UNIX geek, free culture advocate, independent multimedia artist, and D&D nerd. He has worked in the film and computing industry, often at the same time.

This work is licensed under a Creative Commons Attribution-Share Alike 4.0 International License.