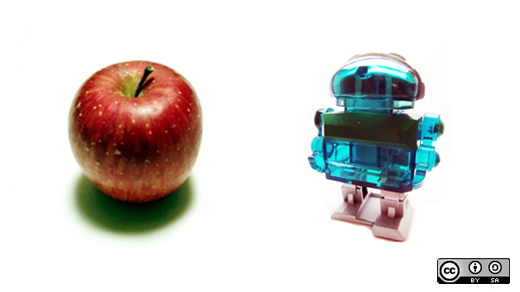 In the beginning, there were operating systems. Computers have changed, evolved, and grown ever more powerful. But the operating system is still underlying everything, and it's not going anywhere.
For all for all of the hype containers have received, they are still dependent on the underlying operating system to run. Containers are awesome, but they're still new, and the technology is still growing. In this talk, Brian Proffitt talks about how changes in the IT sector still require a trusted operating system sitting underneath containers, hypervisors, and all virtualization solutions.
Opensource.com hosted a lightning talk event prior to the All Things Open conference in Raleigh, NC. Nine talks on interesting ideas, projects, and more in open source topics were held on October 21, 2014 at Red Hat Tower. Over 100 attendees joined Opensource.com in person, for an evening of open source awesomeness.
Opensource.com publishes stories about creating, adopting, and sharing open source solutions. Follow us on Twitter @opensourceway.

This work is licensed under a Creative Commons Attribution-Share Alike 4.0 International License.