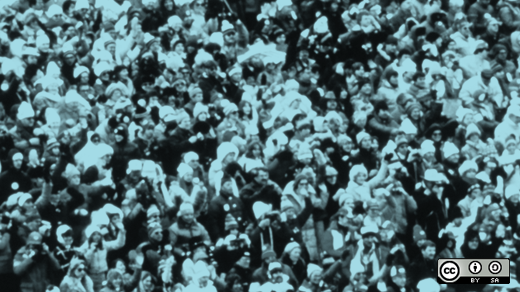 OpenStack Summit is just around the corner, taking place May 12 - 16 in Atlanta, Georgia! Opensource.com is excited to be providing coverage of what's new in the ecosystem of the open source cloud. Whether you're planning on attending or watching from afar, we've provided a few key resources for you to get the most out of OpenStack Summit 2014, to compliment the top sessions we're excited about attending.
What to attend
The agenda is, simply put, overwhelming. By my count there are well over 300 sessions and events taking place, sometimes offering up to 10 different choices of where to be at any given moment. That's not even counting the separate, concurrent events taking place at the Juno Design Summit.
Getting started
There are plenty of sessions on getting started with OpenStack. Want to be a contributor? There's a session for you. Want to learn about OpenStack's underlying architecture? Consider attending the session on "Swift 101" to learn more about how OpenStack's object storage system works, or attend an orchestration session to learn about how to use OpenStack Heat. If you're about to take the plunge to start the move to OpenStack at your organization, you won't want to miss a session on planning your OpenStack cloud project.
Community building
The OpenStack community is growing every day, but with any community building process, nurture is important. The community building track bundles together sessions around the social side of OpenStack. Within this track, you won't want to miss the user survey roundup, which promises to reveal new information about the user community: what tools and platforms they're using, what requirements they hold, and what the OpenStack community can better do to support their needs.
Other open source projects
OpenStack strives to be a complete cloud solution, but it is reliant on many other projects. Come learn about some of the tools that run above, below, and with OpenStack at one of the collaborative working developer sessions. Topics include Ceph, Chef, Puppet, Solum, Salt, and several other projects that fit neatly into the OpenStack universe.
Evening events
If you work hard, you should play hard too! Some of the Opensource.com team will be hanging out with our Red Hat brethren at the World of Coca Cola on Wednesday night, so you should stop by and say hello. There are lots of other great events going on for evening entertainment too that are definitely worth checking out. I also highly recommend BaconStack, for which the name should be the only explanation you need to get you there.
Who to follow
With no possible way to make it to everything, relying on your colleagues and friends in the OpenStack community is going to be more important than ever to maximize your exposure and experience. First, if you're not following @opensourceway and @OpenStack on Twitter, go do that right now. But second, check out our Twitter list of OpenStack tweeters. And of couse, follow hashtag #OpenStack.
How to prepare
A great place to start is by looking back over our OpenStack archive. We've also got a few suggestions for past articles here on Opensource.com that might be good primers:
Jason was an Opensource.com staff member and Red Hatter from 2013 to 2022. This profile contains his work-related articles from that time. Other contributions can be found on his personal account.

This work is licensed under a Creative Commons Attribution-Share Alike 4.0 International License.