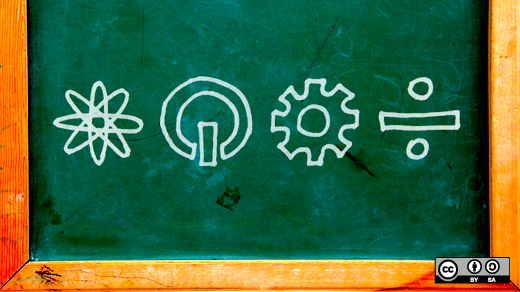 At OSCON 2016 in Austin, Keila Banks will be giving a talk on The Automated Teen. Because Keila's father, Phillip Banks, has been a long-time organizer and volunteer at SCaLE (Southern California Linux Expo), Keila has been a familiar face at that event over the years, and she started giving talks there when she was 11 years old. And last year, she gave an OSCON keynote in Portland, Undefinable Me: The story of a 13-year-old girl from the inner city who codes.
I've had the pleasure of seeing Keila speak several times since her first talk a few years ago. At 14, Keila already has come a long way on her open source journey. In this interview, she talks about her favorite open source tools and how kids can get more involved in open source communities.
Let's look at the open source tools you've used over the years. What were your first favorite open source programs? Which programs would you recommend for kids just getting started now?
My first open source project was GIMP. In second grade, I made a cover for a small book I wrote. My dad taught me how to deal with layers so that I ended up looking like I was hugging a fictional character (Fancy Nancy!). As far as the first open source project for other kids, I would suggest OpenShot [video editor]. It was my brother's first open source program, too. It's so simple to use, but complex enough so that kids can get a head start into a more advanced field—video editing.
And what if you only got to use five open source programs. Which five favorites would you pick?
GIMP: I can't live without GIMP! I use this probably at least once a week because I love photo editing, so I'm always editing photos.
LibreOffice/OpenOffice: This is my go-to open source application.
PyCharm: This program makes writing Python code a breeze. It organizes everything. It's a miracle.
Calibre: For my ebook-reading junkies, this will save their lives when you need to read a book, but need to convert the files.
FileZilla: A super useful tool used for all my website, server, and host needs.
Do any of your friends or classmates use open source software?
None of my friends or classmates are nearly as tech-involved as me. In fact, a lot of my friends don't even own computers, just tablets and phones because they don't find it very necessary. However, I recently noticed in our class that we have Chromebooks with Linux installed on them. We're definitely making some progress!
In addition to your incredibly supportive family and the SCaLE conference organizers, who have been a few of your mentors or role models in open source or other areas of technology? 
There are so many people who have patched together my blanket of inspiration. I like to take at least one bit of knowledge or inspiration with each person. However, I can say a ton of ordinary people that I meet at the conventions I go to are amazingly informative. They are my inspiration! (Especially my OSCON folks!)
What's next for you?
My new project is targeting the Raspberry Pi. My dad just ordered the Raspberry Pi 3.0, so we're planning to do some great things with it.
Anything else you'd like to add?
To all the kids who think they don't have any input to contribute to the open source community—speak! I remember at my first talk when I was 11, my dad tried to persuade me into giving a talk and I thought, "What in the world would I have to contribute? I mean, yeah, I had a blog when I was like 6. But can anyone really get anything out of that?" And the overwhelming response of people I had inspired has made me realize my true potential. I really hope I can inspire other kids to realize their potential, too.
Also, I wouldn't mind if you dropped by my Facebook page and left a like! *wink wink*
Rikki Endsley is the Developer Program managing editor at Red Hat, and a former community architect and editor for Opensource.com.

This work is licensed under a Creative Commons Attribution-Share Alike 4.0 International License.