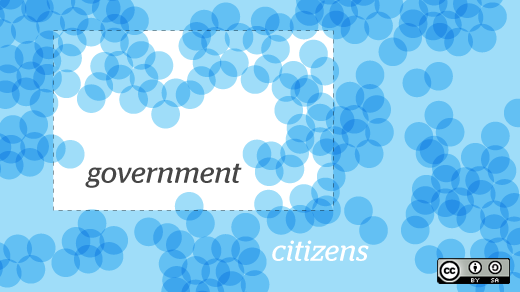 What is innovation? In this week's edition of Time Magazine, Fareed Zakaria writes: "We don't really have a good fix on the concept. We know it when we see it. But this much is clear: it encompasses more than just scientific or technological breakthroughs..."
This past Friday, at CityCamp Raleigh, I saw it. I saw innovation that encompassed far more than just scientific or technological breakthroughs. It also embraced a breakthrough in community collaboration and creativity, and shows how the inherent ingenuity of active citizens can be harnessed to change the way local governments provide services for the better.
CityCamp Raleigh was my first real lesson in "Gov 2.0" and the transformative power of technology to open government and foster community based solutions. So it's appropriate that the concept of CityCamp Raleigh started with a tweet from Jason Hibbets after he posted an article exploring how Raleigh, NC could be the open source hub of the world. CityCamp brings government officials, municipal employees, programmers, designers, and citizens together to explore ideas and best practices that can be implemented locally through social media, mobile technology and open data.
There is no real CityCamp corporation. CityCamp is not one-size-fits-all. Rather, it's driven by the cities and their citizens to voice local issues, cross-pollinate ideas, and build solutions that fit. Anyone can put together a CityCamp.
The classic example that kept coming up at CityCamp Raleigh is SeeClickFix. More and more in municipalities, potholes are becoming the new broken windows. SeeClickFix is an application that encourages citizens to use the Internet or their mobile device to report a pothole, abandoned property, or other non-emergency issue to city officials.
But it's not just about being a pro-active member of the community. Gov2.0 is a two way street that promotes applications like SeeClickFix that give governments the ability to electronically update citizens on the status of a report. And there is Open 311. Cities like San Francisco, New York, DC, Toronto, Pittsburgh, and Boston are giving citizens an open line of communication through several modes of communication, like Twitter, to report non-emergencies. Citizens can report the need for street cleaning, request graffiti removal or just get more information about city initiatives using Open311's collaborative ticket tracking tool built on open standards
These initiatives highlight the creative element of innovation, not just in terms of brilliant ideas, but utilizing the newest technology to make those ideas happen. I got an inside perspective at CityCamp from local leaders on social innovation and open data. The government panel included: Jerry Fralick – CIO of the State of NC, Adriel Hampton – Gov 2.0 Radio, Gail Roper – CIO of the City of Raleigh, and Mark Turner – Chair of the East Citizens Advisory Council.
According to the panel, using open technologies and creating a new level of transparency is dramatically altering the way in which the business of government is done. Fralick and Roper said that they are working to enhance the use of social media, video, and open datasets at the state and municipal levels. But it will also take connecting people through 21st century technology to provide government officials the opportunity to engage every citizen as they work to solve the problems facing our communities. The City of Raleigh is working to provide greater access to citizens who otherwise would not have access by providing free Wi-Fi throughout downtown, creating a fiber network to serve government and schools, and extending wireless access to low-income families.
Both the government officials and advocates on the panel agreed that opening up live data will give citizens access to participate in government decision- making in ways that only a few years ago were not possible. Fralick also stressed that he would like to put the State's data in open formats on a new website portal so that citizens can create their own mobile apps. By seizing upon new technologies, local officials can offer constant communication to build stronger relationships. Perhaps that is why Raleigh, NC employs Gail Roper as Chief Information and Community Relations Officer to lead the city's IT initiatives – because no longer are information and community relations exclusive. Innovation will not work without both government support and active citizens who are willing to participate.
With all of the problems facing state and local government today, it seems that no one is short on complaints and all are too happy to share them. Last Friday, CityCamp Raleigh gave residents the opportunity to show that they're not afraid to share their ideas either.
Harrison Gilbert works for the Corporate Affairs team at Red Hat. He is a graduate student at the Sanford School of Public Policy at Duke University.

This work is licensed under a Creative Commons Attribution-Share Alike 3.0 Unported License.