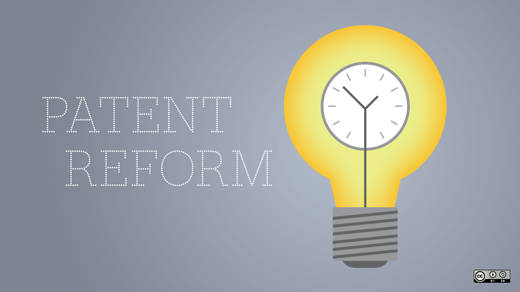 Just before the shutdown of the Federal Government last month, the Federal Trade Commission (FTC) took a first and important step to examine critical questions surrounding Patent Aggression Entities (PAEs):
How do PAEs organize their corporate legal structure, including parent and subsidiary entities?

What types of patents do PAEs hold, and how do they organize their holdings?

How do PAEs acquire patents, and how do they compensate prior patent owners?

How do PAEs engage in assertion activity (i.e. demand, litigation and licensing behavior)?

What does assertion activity cost PAEs?

What do PAEs earn through assertion activity? 
The FTC is marshaling the facts—many of which are not available through public records or court cases—as a first step in what appears to be a focused effort to gauging whether PAEs abuse of the patent system (beyond the costs of litigation) is harmful to competition and consumers.
This significant action by the FTC is formally known as a '6(b) study' (or 'industry study'). It is potentially a historic move by the agency. In the past, industry studies have led to major policy actions by the FTC, other Federal agencies and Congress, including looking at entry into the generic drug market (pay-for-delay). They have played a significant role in FTC policy and actions for over a century.
This action by the FTC is the culmination of extensive outreach and work by the FTC and the Antitrust Division of the United States Department of Justice (DOJ). In December 2012, they jointly sponsored a workshop to explore the impact of PAE activity on innovation and competition. The FTC and DOJ also received public comments in conjunction with the workshop.
The FTC is seeking comment
To implement the 6(b) study on PAEs, the FTC has published and is seeking public comments on its proposal to gather information from approximately 25 companies that are in the business of buying and asserting patents.
Comments must be received on or before December 16, 2013.
No doubt, those that benefit from the current flaws and abuses of the system will work to deter the FTC's action. They will make exaggerated claims about the possible implications of FTC intervention. Representatives of PAEs have made this point to the FTC when submitting comments earlier this year.
The FTC is accepting public comments on the proposal electronically and has provided an easy-to-use template for submission. If you feel the FTC has chosen the right course, I encourage you to add your voice to the record in support of their action.
The stakes
This past June, FTC Chairwoman Edith Ramirez laid out the FTC's roadmap on patent litigation aggressors that outlined the contours of this investigaiton. She highlighted two areas of potential key concern and study focus: third-party nuisance suits and 'privateering'. 
She described a course of investigation that would utilize the FTC's unique 6(b) study authority to explore in more depth the indirect costs of PAEs that, in her words, "distort incentives to innovate." The highlighted concerns regarding, for example, "patents asserted against existing products [that] raise the risk of patent hold-up," and whether "particularly in the high-tech sector, where patent notice is notoriously difficult, licensing fees ... reflect investments the implementer has made to bring a product to market, rather than the true economic value of the patent."
In earlier comments to the FTC, Red Hat joined others in stating the concerns about privateering. "Today, ... we are witnessing an important shift in the relationship between certain operating companies and PAEs. Some operating companies appear to be outsourcing patent enforcement to PAEs and providing incentives to those PAEs to enforce patents against the transferring company's rivals. Privateering poses numerous perils to competition, consumers, and innovation."
Chairwoman Ramirez likewise identified the concern: "The sale may be structured in a way that encourages the PAE to target the original owner's downstream rivals. The operating company benefits indirectly if the PAE raises its rivals costs. There are variations on this theme, but that is the core fact pattern."
And recent hearings before Congress have highlighted the "recent rash of demand letters that are vague, do not contain simple information about the patent at issue or the alleged infringement, and contain threats to sue unless a company pays up" which are leading to nuisance suits and greater scrutiny.
One piece of the puzzle
How does this action fit into the on-going effort at reforms, both in Congress (which is looking at legislation to address abusive patent litigation), before the judiciary, and by the Executive Branch (particularly efforts to improve patent quality)?
FTC Chairwoman Ramirez put it succintly last June: the FTC role is "just one piece of a broader response." She observed that there is a growing consensus that "flaws in the patent system are likely fueling much of the real costs associated with PAE activities. ... effective monetization of low quality patents imposes a de facto tax on productive economic activity with little or no offsetting benefit for consumers. High litigation costs add to the problem by allowing PAEs to coerce targets to pay license or settlement fees that are detached from the economic value of the patents at issue. In short, PAEs exploit underlying problems in the patent system to the detriment of innovation and consumers."
And, consistent with her earlier statement, last week, Chairwoman Ramirez called for legislative reforms.
But, for some time, I've felt strongly that a multi-prong approach is essential. This action by the FTC to undertake its 6(b) industry study is shaping up to be an important piece of that approach and your voice could be an important contribution to make that happen.
Mark Bohannon | Mark Bohannon is Vice President of Global Public Policy and Government Affairs at Red Hat. Previously, he served as Senior Vice President, Public Policy and General Counsel at the Software & Information Industry Association (SIIA), the principal U.S. trade association for the software and digital content industry.

This work is licensed under a Creative Commons Attribution-Share Alike 3.0 Unported License.