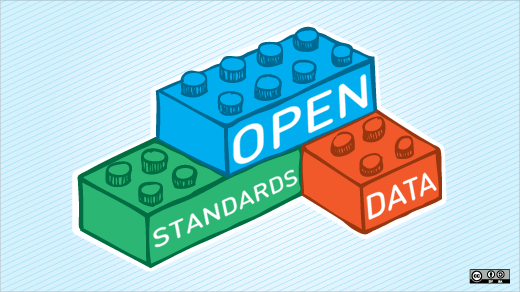 As previously reported on Opensource.com, the government of the United Kingdom forcefully signaled its intention earlier this year to mandate the adoption of compulsory document format standards in public administrations. The government's stated objective was to assure greater choice for both government and citizens and for public administrations to avoid being locked in to software "that is still provided by just a few large companies."
True to their word, the Minister for the Cabinet Office, Francis Maude, announced this week that the UK government will henceforth require compliance with Open Document Format (ODF) in software purchases in all public administrations. ODF will be required for documents that are to be shared or to be collaborated on; PDF/A or HTML compliance will be required for viewable government documents.
This is great news, of course, but it did not come easily. The UK government spent significant time and treasure directly interviewing stakeholders in both government and the private sector as to the challenges they face and what potential solutions (by way of document format standards) might address them. A subsequent public consultation solicited more than 500 comments from the standards community and general public. Red Hat has been actively engaged, along with others, in supporting the UK government's effort to ensure use of open standards.
After a lengthy internal review, the government made the right choice. "Using an open standard will mean people won't have costs imposed on them just to view or work with information from government," said Mike Bracken, Executive Director of the Government Digital Service. "It's a big step forward, and I'm delighted we're taking it."
A big step, indeed. However, as we've seen in many other cases in the past, good policy does not always translate into good practice. In fact, just last week, Open Forum Europe reported in its most recent Procurement Monitoring Report that, despite European Union procurement guidelines, 22% of all tender notices issued by EU member states contained an explicit reference to specific brands—an increase of 5% since the last report.
Nonetheless, the document format decision is a significant development and the UK government is to be commended for their vision, thoroughness, and courage in making this important choice. The next step is for all of us to do what we can to assure compliance.
Paul Brownell is EMEA (Europe, Middle East, Africa) Public Policy Director for Red Hat. While currently located in Europe, he previously led Dell's Federal Government Affairs team in Washington, DC. He also represented the National Venture Capital Association (NVCA) and the American Electronics Association (AeA) before the US government.

This work is licensed under a Creative Commons Attribution-Share Alike 4.0 International License.