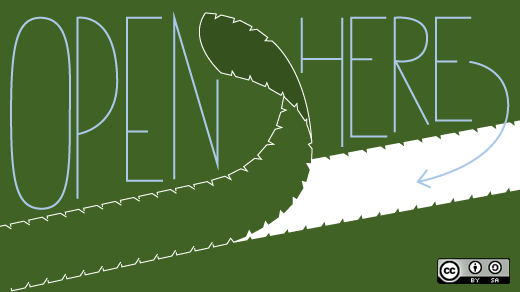 Each year, I reflect on Opensource.com's top government stories of the year. I look for trends among our most popular stories. Stories about new tools and applications generally top the list, as well as, case studies detailing how governments are implementing those tools.
While this was certainly true this year as well, it's notable that many of our most popular articles featured governments outside the US. We kicked off the new year with 2015: The year the UN resets the count, an article that explores how open data and open source can help Member States reach the UN's Sustainable Development Goals and the particular impact this could have on the developing world.  
Our top government article this year was Mark Bohannon's review of the Government of India's new open source policy. Bohannon noted a shift in how and why governments procure technology, stating, "The use of technology, including open source software, is moving out of the sphere of simply 'acquiring a product' to 'investing in innovation'."
We saw that investment theme echoed in articles from Europe, including Croatia's proposal for an open source policy (by Josip Almasi) and the EU's Digital Single Market Strategy (by Paul Brownell). According to Almasi, the goal of the Croatian policy proposal is "to stimulate the local IT industry, and a direct benefit is cheaper development due to freely available know-how and lack of licensing fees." While the EU's Digital Single Market Strategy is not solely an open source policy, the reasoning behind the five-year plan is the belief that government agencies must invest in technologies and standards that will enable the region to stay competitive in the global marketplace and to maximize "the growth potential of the European digital economy."
This shift from acquiring technology as a product to investing in innovation leads one to wonder: Should governments develop their own open source software? Author Borislav Lordanov highlights that, "In many open source initiatives, government is not a passive consumer, but rather a contributor," so on the surface, it may make sense to development software in-house. However, he recognizes that the culture for creating and nurturing an open source community may not exist in all governments. It's a great read, and a good question to ponder as we ring in the new year.
One of the more in-depth articles we published this year that looks into this question was a great interview with Dr. David A. Wheeler, who co-authored a report from the US Department of Homeland Security (DHS). Dr. Wheeler, widely recognized for his expertise on use of open source software in the US government, found that "[open source software] is being used in [the US government], as well as being released by the government (as both minor improvements and whole new projects), and the government is receiving benefits from doing so. However, many in government are unaware of this." The interview and the report are good reads heading into 2016.
Melanie Chernoff | As Public Policy Manager for Red Hat, Inc., Melanie monitors, evaluates, and works to influence U.S. and international legislation and government regulations affecting open source technologies and open standards. She also serves as chair of the company's Corporate Citizenship committee, coordinating Red Hat's charitable activities.

This work is licensed under a Creative Commons Attribution-Share Alike 4.0 International License.