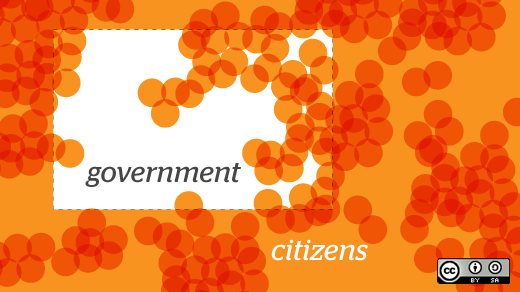 The National Democratic Institute is has announced the launch of the Open Election Data Initiative. The goal of the initiative is to ensure that citizen groups have access to election data that can give a true picture of an election process, including how candidates are certified, how and which voters are registered, what happens on election day, whether results are accurate, and how complaints are resolved.
The initiative, openelectiondata.net, adapts open data principles that are designed to enhance government transparency in other areas, such as service delivery, to elections. The initiative encourages governments to be more accountable and citizens to take a more active participatory role. While primarily geared toward civil society—including election monitoring organizations, many of which are partners of NDI—the initiative can also inform the efforts of political parties, election management bodies, and other actors concerned with electoral integrity.
The initiative, which is supported by Google, identifies nine principles for open election data. It should be:
Timely: made available as quickly as necessary for it to be useful;
Granular: available at the finest possible level of detail;
Available free on the Internet: easily available without any monetary restrictions;
Complete and in bulk: available as a whole, without omissions;
Analyzable: available in a digital, machine-readable format that can be easily analyzed;
Non-proprietary: in a format over which no entity has exclusive control;
Non-discriminatory: available to any individual or organization without limitations;
License free: open for reuse and redistribution for any purpose; and
Permanently available: available via a stable Internet location for an indefinite period.
Citizens are starting to use open data to increase confidence in their elections. In Ukraine, for example, the citizen monitoring organization OPORA used open data to analyze applications to run for office. The data provided information the group used to dispute rumors that some candidates were denied the chance to run for office on technicalities. In Colombia, civil society group Misión de Observación Electoral (MOE) used official data to identify and map high-risk areas in the 2014 elections. Drawing on data on political violence, paramilitary forces, and historical invalid ballot rates among other things, MOE devised early warning indicators and categorized levels of risk in municipalities across the country. MOE shared their analysis with authorities through regular meetings during the pre-election period, helping mitigate electoral violence.
On the initiative's website you will fine (currently available in English, Spanish, Arabic, and French):
Other components of the initiative, such as an inventory of election data openness in 18 countries in Latin America and the Caribbean, will be launched soon. In the months ahead, NDI will organize trainings on the use of the Election Data Academy and will unveil tools for making election data more open.
If you would like to join the movement for open election data and receive updates when new learning modules or tools are added to the site, click here.
Originally published on the NDI blog. Reposted with permission and via Creative Commons.
Michelle S. Brown is Senior Advisor for election programs at the National Democratic Institute (NDI). For the past 25 years, NDI has provided technical assistance to citizens monitoring elections, helping groups in more than 95 countries to mobilize more than three million activists to evaluate their elections. Ms.

This work is licensed under a Creative Commons Attribution-Share Alike 4.0 International License.