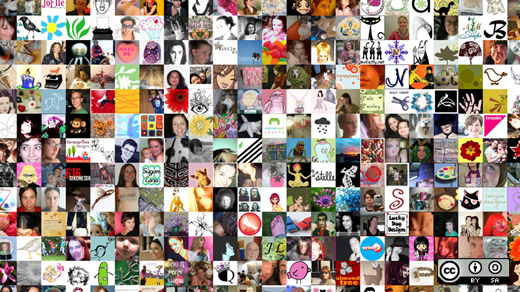 Co-author: Bascha Harris

With the WWW2010 conference in Raleigh the first week of May, a slew of open source rock stars were in our hometown. Chris DiBona, Public Sector Engineering Manager at Google, was able to visit the Red Hat office and talk with us during his trip. The focus of his talk was the enormous culture of participation that companies like Google and Red Hat—and technologies like the Internet—attempt to embrace and extend, despite naysayers and proprietary business habits.


DiBona's role at Google includes overseeing license compliance and supporting the open source developer community. Before he worked at Google, DiBona was an author and editor at Slashdot. He has a master's in software engineering from Carnegie Mellon University, and has been involved with either the reporting media (one of us!) or organizations surrounding open source, education, and the open source community for quite some time.

The impetus for DiBona's work at Google seems simple—he says he wants to make it as easy as possible for engineers to contribute code back to the open source community.

Many of Google's efforts do just that. During the lengthy Q-and-A, DiBona addressed Google's work to bring high-speed Internet to municipalities and the effort the company has made with the Android and Chrome operating systems and phone hardware. DiBona also discussed some general topics like data liberation, transparency, and trust. A fair amount of ground to cover in a little over an hour.

The high-speed Internet effort was a hot topic. Municipalities are doing crazy things to try and get Google's attention, like forming the largest human (Google) chain in Greenville, SC. And the ironic twist—when Google tried to deploy similar wifi technology in San Francisco, CA, they faced quite a few hurdles. San Francisco might not have wanted it, but it appears other cities are more than eager.

But let's step away from current events and specific technologies and dive into a part of the discussion we found particularly interesting: A concern that DiBona and his coworkers likely share with anyone who's worked in engineering and software development, or the technology industry—especially those segments supported by large communities of open development. Like Red Hat.

At various points in time, DiBona said, these kinds of communities seem to plateau or stagnate. The old guard may remain, but veteran coders stop contributing as much as they once did, or move on to other projects, and new faces don't move in to replace them. And, moreover, when new members did join, they were often disinclined to attack problems that, in DiBona's words, were not "sexy." Kernel development he mentioned specifically, with a broad smile and belly laugh--not that sexy.

Tasks like kernel development are, however, quite necessary. So, how do you get people to continue to participate in all the aspects of development that are needed? How do you encourage new participation, and direct participation towards areas of least engagement?

Organizations from all walks of life face this problem. They ask themselves: Is there a barrier to entry? Are people just not interested? Perhaps communication is an issue; maybe new additions simply don't know how to get involved.

Google's Summer of Code, launched in 2005, is an attempt to solve this problem. By any measure, it's been a success. Last year, 85% of the projects were successfully completed and many participants continue to work with Google after their first taste. Not only is Summer of Code a great way to boost participation, it's also a proving ground for employment.

Summer of Code mentors students 18 and up, helping them get involved in free and open source software (FOSS). At the program's inception, there was an overwhelming response, and the sixth very successful iteration is taking place now, providing a sustainable stream of new contributors to the open source community.

It was great to hear Chris DiBona's thoughts and for him to take time out of his busy schedule at WWW2010 and FutureWeb to come visit at Red Hat.

Want to see what else he was talking about on his trip down south? Read about the Future of Open Source panel discussion (thanks to Rachel Cieri and the rest of the contributors from Imagining the Internet): FutureWeb open source panel discusses its evolution, growth, governance.


More on Chris
Jason Hibbets is a Principal Program Manager at Red Hat with the Digital Communities team. He works with the Enable Architect, Enable Sysadmin, Enterprisers Project, and Opensource.com community publications. He is the author of The foundation for an open source city and has been with Red Hat since 2003.

This work is licensed under a Creative Commons Attribution-Share Alike 3.0 Unported License.