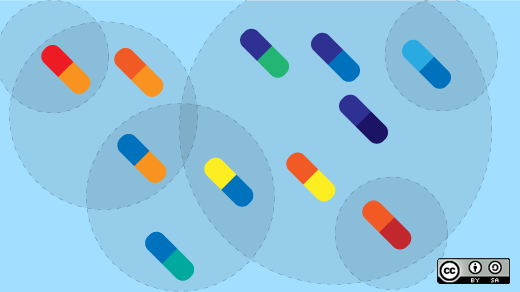 When the open source way starts finding its way to the likes of the pharmaceutical industry, it turns a few heads. A combination of free access and open data has started changing the medical research model, beginning with drug companies collaborating on research for Alzheimer's disease.

Dana Blankenhorn from ZDNet was dead on when he said
"Open source is not just for software any more." He should have led with that statement as opposed to capping off the article with it. But he's right--open source is a game changer. And here's why.

There are three reasons why taking an open source approach is working for Alzheimer's disease research:
Community - The problem is complex, and there were limited returns on investment for one company to take the risk alone.
Openness - There was a need for a trusted broker between the pharmaceutical industry and academia.
Passion - The players involved were moving towards a goal, not a profit.
Collaboration was also key, as Dr. Schroeder, president, CEO, and co-founder of Kitware points out in his blog post, Now We're Talking!
"Research scientists, the NIH [National Institutes of Health], and drug companies realized that they had to work together to accelerate progress on Alzheimer's research."
Another key to success: open data. By allowing researchers to collect and share data, there was more value in the global pool of knowledge than any one company could have researched alone.

Sharing data makes sense. We've talked about the importance of open data in education and how open data is providing real-time routing information for transit riders in Boston. Implementing open data in the medical research field is just another example.  

And Alzheimer's research is just the beginning. Other industries with complex problems will take note. One company shouldn't own the data and research to a problem of this magnitude. It belongs to the scientific community. With limited access and silos of information, we're doomed to fail. An open source approach can almost guarantee that we'll start to see progress, just like Alzheimer's research is proving.

Perhaps, just perhaps, an open data approach and implementing open standards can save things like the US healthcare system and other health issues that need a cure from rising costs and longer wait times for patients. Open is a better way.
Jason Hibbets is a Community Director at Red Hat with the Digital Communities team. He works with the Enable Architect, Enable Sysadmin, Enterprisers Project, and Opensource.com community publications.

This work is licensed under a Creative Commons Attribution-Share Alike 3.0 Unported License.