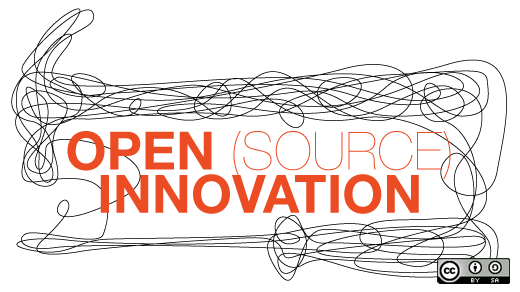 The Open Source Hardware and Design Aliance (OHANDA) aims to do for hardware what the Creative Commons does for intellectual property and the GPL does for software: open it up. By applying open source principles to trademarks, OHANDA hopes to free devices from some restrictions imposed by patent law and foster "sustainable sharing of open hardware and design."
To do so, OHANDA doesn't merely deploy traditional copyleft licenses. Those apply only to intellectual property. However, the organization does perform a legal hack that builds on copyleft; it utilizes a trademark granting users some essential freedoms modeled explicitly after those found in the open source definition:
Freedom 0: The freedom to use the device for any purpose.

Freedom 1: The freedom to study how the device works and change it to make it to do what you wish. Access to the complete design is precondition to this.

Freedom 2: Redistribute the device and/or design (remanufacture).

Freedom 3: The freedom to improve the device and/or design, and release your improvements (and modified versions in general) to the public, so that the whole community benefits. Access to the complete design is precondition to this.
When designers register a product with OHANDA, they receive a unique key tying that product to a URL. Other makers can use this URL (which gets engraved on each unit of open hardware) to access design documents, photographs, and other information essential to the product's construction—so they can tinker with it. Creators must also mark their devices with a label certifying that they grant users the freedom to inspect, modify, and redistribute the trademarked hardware.
OHANDA has already licensed several products, like a self-encrypting USB stick and a portable stove.
Bryan formerly managed the Open Organization section of Opensource.com, which features stories about the ways open values and principles are changing how we think about organizational culture and design. He's worked on Opensource.com since 2011. Find him online as semioticrobotic.

This work is licensed under a Creative Commons Attribution-Share Alike 3.0 Unported License.