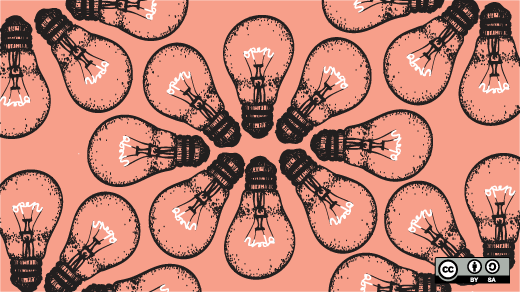 What a year for open source and the Opensource.com community! We shared almost 600 stories on how the open source way is influencing our world. From business to government and from education to life, we collected inspiring stories, highlighted new projects, and shared how using an open source approach is a better way. These stories were all gathered from various open source communities and we thank you for sharing and contributing.
One of the things I'm most proud of this year is not only launching our Community Moderator program but expanding it and welcoming new contributors. You can take a sneak preview at the revised program and let us know if you're interested in participating in 2014.
Another highlight is our interviews that we did in conjunction with the All Things Open conference in October. We interviewed more than 20 speakers and provided this convenient eBook for our readers.
While there were a number of hot topics throughout the year, such as teaching kids how to code and the release of Pidora, a few others stood out:
People are eager to contribute to open source but are not always sure where to start. Here are 10 ways you can consider getting started with open source in 2014. 
At OSCON (Orielly's Open Source Conference), Mark Hinkle gave an inspiring keynote about how open source has won, and it's starting to influence other aspects of our lives. It's time to take what we've learned from software and apply it to our government, education, and many other places. Hinkle takes a look at the future of open source.
Google Reader shut down at the end of June and the race was on to find a new open source RSS reader. Whatever one you went with, we hope our feed is at the top of your list.
And now, here's the top posts from Opensource.com in 2013...
Top 10 open source stories in 2013
2013 statistics
More than 2,100,000 page views
More than 1,000,000 unique visits
More than 2,000 new registered users
More than 2,000 comments
Almost 600 new posts
More than 100 new contributors
More than 6,000 new Twitter followers
More than 5,800 new Facebook fans
More than 1,600 new Google+ followers
---
» Compare this to last year and see what happened in 2012.
» Don't miss any hot topics next year, sign up for our weekly newsletter.
Let us know what you're looking forward to in 2014 in the comments.
Jason Hibbets is a Community Director at Red Hat with the Digital Communities team. He works with the Enable Architect, Enable Sysadmin, Enterprisers Project, and Opensource.com community publications.

This work is licensed under a Creative Commons Attribution-Share Alike 3.0 Unported License.