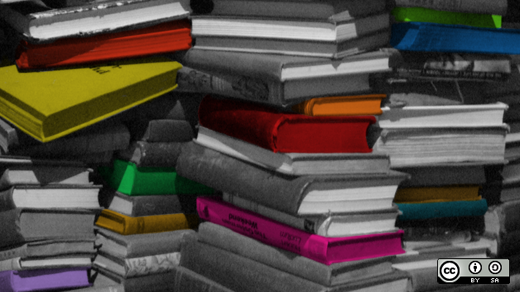 Molly Van Houweling interviews herself for the launch of a new non-profit she has co-founded: Authors Alliance will work to promote authorship for the public good.
Who started Authors Alliance and why?
The founders of Authors Alliance are U.C. Berkeley Professors: Carla Hesse (Department of History and Dean of Social Sciences), Thomas Leonard (School of Journalism and University Librarian), Pamela Samuelson (Berkeley Law School and School of Information), and myself. I'm a professor at Berkeley Law who focuses on the law of both tangible property (land, cars, etc.) and intellectual property (copyrights, patents, etc.).
We are all authors of books and/or articles in our fields of scholarly expertise. We care deeply about how these works of authorship reach people now and in the future. First and foremost, we want what we write to found and read by people who are interested in it. And we want it to be preserved for the benefit of future readers and our own intellectual legacies.
Based on our own experiences and interactions with other authors, we came to realize that there is no existing organization that speaks for us as authors and helps us navigate the increasingly complicated environment in which our writings are disseminated to the public. We decided to create that organization.
We started by reaching out to others who share our concerns and priorities and have insights to contribute to the organization. This group has become our Advisory Board, which includes preeminent researchers and scholars; authors of non-fiction, fiction, and poetry; and experts in publishing, librarianship, new media, and digital dissemination.
Boring legal and fundraising details: Authors Alliance is incorporated in California and recognized by the I.R.S. as a 501(c)(3) non-profit organization. The four founders have all made donations to help fund the start-up of Authors Alliance, as have many of our Advisory Board members and founding members. We will be seeking additional support from the public, new members, and foundations who share our mission.
What is the Authors Alliance mission? 
The mission of Authors Alliance is to further the public interest by assisting and representing authors who want to disseminate knowledge and products of the imagination broadly. Hence our slogan: Promoting authorship for the public good by supporting authors who write to be read.
Although the advent of digital networks makes it easier than ever before for authors to reach audiences all over the world, many authors encounter barriers. Authors who are eager to share their existing works may discover that the works are out of print, un-digitized, and subject to copyrights signed away long before the digital age. Authors who are eager to share new works may feel torn between publication outlets that maximize public access and others that restrict access but provide important value in terms of peer review, prestige, or monetary reward. Authors may also struggle to understand how to navigate fair use and the rights clearance process in order to lawfully build on existing works.
We aim to help authors sort out these issues by providing educational materials, legal tools and forms, and testimonials from authors who have successfully overcome challenges to disseminating their works. (Explore the issues section of this website to see what have provided so far.) We also plan to advocate (within the limits imposed on charitable organizations) for public policy that helps authors manage their rights and disseminate their works.
Say more about the importance of prestige and monetary rewards. 
We recognize that some mix of these rewards is important to many authors. Academic authors who earn salaries for producing scholarship are retained and promoted when they garner the prestige that comes from influential scholarship. Authors who earn a living in whole or in part based on the sales of copies of their books rely on the royalties they generate to support themselves and their families. Not only is there nothing wrong with the pursuit of these rewards, they are important mechanisms for encouraging the generation of knowledge and products of the imagination in the first place. We do not, however, want to pursue these rewards in ways that unnecessarily jeopardize long-term public access to our works, our intellectual legacies, and our part in our collective cultural heritage.
What is the problem? Can't authors who want to increase public access and thereby ensure their intellectual legacies just choose to put their works online, perhaps with a Creative Commons license attached? 
Not necessarily. As strange as it may seem, legal and practical barriers often prevent authors from making their own works available to readers.
To take an example of a legal barrier: authors often find themselves in the position of wanting to make their works more widely available after they have already transferred to a publisher the exclusive rights to do so. That means that the author herself cannot make her work available to readers without permission from the publisher (unless an exception like copyright or first sale applies).
This is a common problem for academic authors, who often cede their rights because of an immediate concern with how a publication outlet's scholarly reputation will impact their academic careers. They can come to regret those agreements when they later struggle to identify, locate, and then negotiate with entities that control the rights to their works. Some publishers may be willing to renegotiate—especially for works that are no longer commercially successful—but authors often don't know where to begin. Authors Alliance will provide information and tools to help them navigate these dilemmas and avoid them in the future. (See, for starters, our FAQ about authorship and ownership under U.S. Copyright Law.)
What about non-academic authors? 
Non-academic authors can find themselves facing similar legal barriers to broad dissemination of their work, having signed agreements in which they transferred their rights in exchange for a lump-sum payments and/or royalties. Once their works outlive their commercial usefulness, publishers may lose interest in making them available. But authors who write to be read do not!
Some savvy authors manage to avoid these problems. Some have literary agents to help them. Existing organizations like the Authors Guild and Keep Your Copyrights help with educational resources about copyright and contract law. We will contribute to this educational campaign and develop tools to help authors manage their rights. We will also promote policies that empower authors and make it easier for them to keep track of those rights.
By "authors," do you mean only people who write books and articles? 
No. The founders of Authors Alliance are authors of the written word and expect that the bulk of our initial membership will be as well, but we hope that our efforts will be valuable to all types of creators. We use the word "authors" in the sense in which it is used in the U.S. Constitution and Copyright Act, to include originators of works of creativity of all types—including literary works, photographs, audiovisual works, music, etc.
You just referred to the U.S. Constitution and Copyright Act. Is this only for authors in the United States? 
No. Although some of our initial resources and policy positions will focus on U.S. law, they will reflect principles that we think are applicable more broadly. We welcome members from all over the world.
Will your resources, education, and advocacy all be about law (copyright law and contract law)? Is law the only obstacle faced by authors who want their work read as broadly as possible?  
No. Authors who figure out how to manage their rights may still need help managing their works in other ways—getting their out-of-print books to readers in a variety of formats, using metadata to help readers find their works, working with traditional and digital libraries to ensure that their works are preserved and curated, etc. We hope to provide resources and develop partnerships with other organizations to help authors with these challenges.
How can I join and support your mission? 
I thought you'd never ask! Any author who supports our mission may become a member of Authors Alliance, and we would appreciate a voluntary donation to support our work as well.
Originally posted on the Authors Alliance blog. Reposted under Creative Commons.