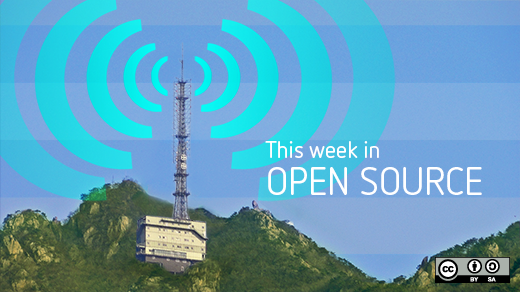 Open source news for your reading pleasure.
July 26 - August 1, 2014
In this week's edition of our open source news roundup, we take a look at OpenStack as the future of cloud computing, New Zealand's new government website, the stable release of CoreOS, and more!
OpenStack, the future cloud computing?
Alan Ho writes in an article on ZDNet about why OpenStack could well be the future of cloud computing. OpenStack just recently celebrated its 4th birthday. "While still a comparatively 'young' technology, its potential is significant," writes Ho.
The article covers OpenStacks benefits such as flexibility and versatility, agility, and a collaborative and open source environment preventing vendor lock-in. Ho ends with: "Given such an array of operational advantages, it is hard to argue that OpenStack will not have at least a large role to play in the cloud computing world."
New Zealand's new government site is a radical change
On FutureGov Asia Pacific we can read about New Zealand's government website, Govt.NZ, bringing together information and services. This change can be found on the site, where content is clearly written and grouped by topic, making it easier for people to get what they need from the government. Traditionally, service portals like this are grouped by agency.
The site is based on open source, the government is sharing the code, and Creative Commons licensing is used for content. Also, all research and user testing is shared with the public.
CoreOS stable release
At TechWeekEurope, the stable release of CoreOS was announced. As a SysAdmin gift, CoreOS CEO Alex Polvi announced in a blog the production ready distro.
CoreOS is designed for massive server deployments and utilises the Docker containerisation system for applications. The CoreOS project learned its "lessons from web giants such as Google, Facebook, Twitter, and others, all of whom run services at a very large scale," writes Polvi.
DARPA and NICTA release microkernel seL4
The US Defence Advanced Research Project Administration (DARPA) and Australia's National Information and Communication Technology Agency (NICTA) have released the seL4 microkernel as open source, as announced on Linux Magazine. L4 is a ultra-secure, embedded microkernel operating system used in flying drone devices and mobile devices worldwide.
As the article covers, now that the secure and stable seL4 is open source, other companies can start exploring its options. For example, in "mission critical embedded systems such as medical implants and navigation devices".
Make 2014 the summer you learn how to code!
In a press release, the European Commission raises awareness for digital skills and the importance of kids learning how to code. The press release is a call to action for participation in the second EU Code Week. This event takes place across Europe, October 11-17.
The press release covers several events which kids can attend, but also mentions online platforms such as Scratch and Codecademy. The European Commission's statement on why coding is important: "Basic coding skills will be needed for many jobs in the near future. More than 90% of professional occupations nowadays require some ICT competence." If you want to know more about EU Code Week, read our interview with one of the ambassadors of last year's event.
In other news
Open source news break
Want to take our open source news on the go? Check out Bryan Behrenshausen's podcast, Weekly Open Source News Break, on Hacker Public Radio.
A big thanks, as always, to Opensource.com summer intern Bryan Behrenshausen, staff member Michael Harrison, and moderator Scott Nesbitt for their help this week.

This work is licensed under a Creative Commons Attribution-Share Alike 4.0 International License.