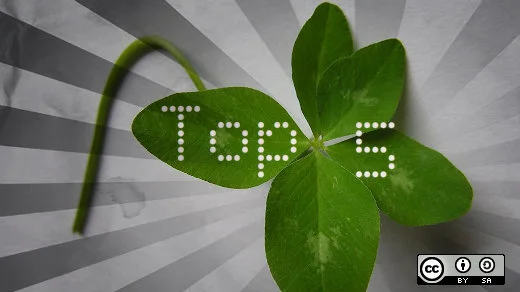 In this weekly top 5, we highlight the open development method for business, Unity and the GNOME Shell, lossless audio for Linux, FireFox's 11th birthday, and top open source terminal emulators.
Top 5 articles of the week
5. Scrum is dead: breaking down the new open development method
https://opensource.com/business/15/11/open-development-method
New author Ahmad Nassri says scrum is dead and the open development method is very much alive. Ahmad leads an engineering team that builds API tools, and believes in the open development method as the future of business.
4. Finding Unity in GNOME Shell
https://opensource.com/life/15/11/finding-unity-gnome-shell
Ahead of Unity 8's release, the new Director of Community at GitHub, Jono Bacon, explores the GNOME Shell for readers.
3. Why I choose FLAC for audio
https://opensource.com/life/15/11/audio-format-linux-flac-ogg
Chris Hermansen is back this week to explain the benefits of lossless audio formats, and why he ultimately chose FLAC for audio.
2. Happy 11th birthday, Mozilla Firefox!
https://opensource.com/life/15/11/happy-birthday-eleven-mozilla-firefox
In this article, internationally recognized open source evangelist, community manager, author and speaker, Ben Kerensa takes us back eleven years ago, when Firefox 1.0 was released with much excitement and anticipation.
1. Top 7 open source terminal emulators
https://opensource.com/life/15/11/top-open-source-terminal-emulators
Staffer Jason Baker explores the top seven open source terminal emulators for Linux, including gnome-terminal, guake, konsole, terminator, tilda, xterm, and yakuake.
Jen leads a team of community managers for the Digital Communities team at Red Hat. She lives in Raleigh with her husband and daughters, June and Jewel.

This work is licensed under a Creative Commons Attribution-Share Alike 4.0 International License.