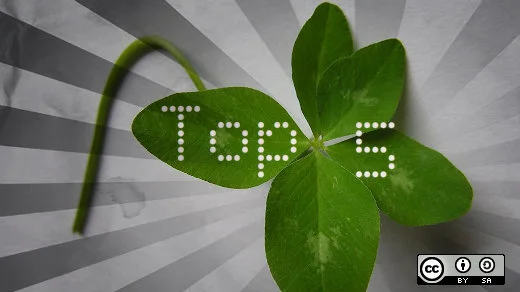 In this week's Top 5 articles of the week, we highlight our 10 editor's picks from the most popular projects of the year, an open letter to parents on FOSS, what's in a sys admin's toolbox, avoiding burnout at work, and Blender for surgery. 
Top 5 articles of the week
5. Using Blender to prepare for orthopedic surgeries
From the Blender Conference this year, Vasily Shishkin shares in this interview with Jason van Gumster on why and how he uses Blender and 3D printing to help prepare for orthopedic surgeries.
4. Practical guide for avoiding burnout and living a happier life
In the holiday spirit of giving, Jono Bacon shares some of his—as he calls them—"quite ridiculous" life choices from his early years that illustrate important ways that we can all keep healthy in mind, body, and spirit.
3. 10 helpful tools for a sys admin's toolbox
Ben Cotton writes that "sys admins, no matter what platforms they work on, are awash in great open source software tools." In this article, he highlights well-known—and not-so-well-known—tools that have released new versions in 2015.
2. Dear parents: Let your kids use open source software
A 16-year-old boy recently asked the r/Linux community for advice when his parents were horrified that he'd reloaded his laptop with Linux. With the help of information and advice from the Reddit community, that young man talked to his parents again and helped set most of their concerns to rest. Jim Salter writes a follow-up to this story in an open letter for other parents out there who have discovered their children are using free and open source software and aren't sure what it is, or whether using it is a good idea.
1. Top 10 open source projects of 2015
We round up 10 editor's picks from the most popular projects this year. Did you favorite make the list?
Honorable mention
SSH into your Christmas tree with Raspberry Pi
Earlier this year, Anderson Silva wrote an article about how to use the Raspberry Pi to create a music light show using an open source project called LightShowPi. For the holiday season this year, Anderson decided to take on the mighty Christmas tree with his light show.
Jen leads a team of community managers for the Digital Communities team at Red Hat. She lives in Raleigh with her husband and daughters, June and Jewel.

This work is licensed under a Creative Commons Attribution-Share Alike 4.0 International License.