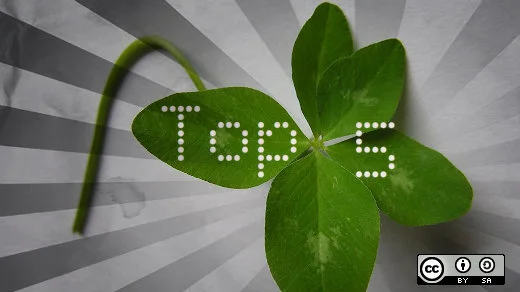 In this week's Top 5, I cover tools for finding just the right open source library, streamlining and simplifing necessary chores, and more.
Top 5 articles of the week
#5. Automation is the key to the cloud
In this interview, Jason Hibbets talks to James Schweitzer, an IT specialist working in the IBM Watson Solutions Division, about how automation is the foundation for self service. Further, James tells us how he got involved in open source and explains the evolving role of system administrators in the cloud.
#4. What does an adult look like in an open source community?
Stephen Walli shares an insightful opinion piece about what it means to be a community and how open source communities treat newcomers and the evolution of the cycle from beginner to seasoned contributor.
#3. Sourcegraph: A free code search tool for open source developers
Charles Vickery shares an article about Sourcegraph, a search engine and code browser to help developers find better code and build software faster. Charles tells us why Sourcegraph is the better choice for digging through the goldmine of open source code out there to find the right library.
#2. 6 reasons people with disabilities should use Linux
Spencer Hunley is an open source assistive technology enthusiast and advocate for people with disabilities. He has presented at LinuxCon 2013 and 2014 about how accessible and assistive technology would benefit from more Linux and open source contributions and how people with disabilities can be an asset for the Linux and open source communities. In this article, he gives us six solid reasons people with disabilities should consider using Linux.
#1. 8 Linux file managers to try
David Both brings us another great resource for Linux users. He reviews 8 Linux file management programs that are intended to streamline and simplify those necessary chores, like: locating files, determining which files and folders are taking the most disk space, deleting files, moving files, and opening files for use in an application.
Jen leads a team of community managers for the Digital Communities team at Red Hat. She lives in Raleigh with her husband and daughters, June and Jewel.

This work is licensed under a Creative Commons Attribution-Share Alike 4.0 International License.