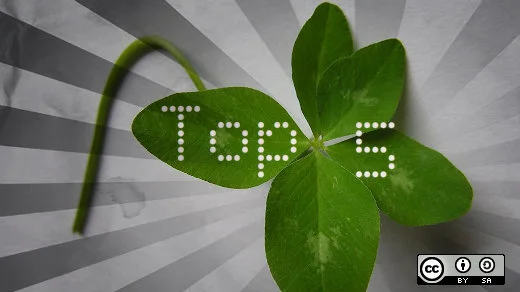 Top 5 articles of the week: June 1-5, 2015
Konqueror, a file management program
650+ votes on poll: Which browser do you use?
How to digitize VHS to MP4
Rust pledges 6-week release cycle
My Linux Story: My dad, Linux, and me
Top 5 articles of the week
#5. Take control of your file systems with Konqueror
David Both, our resident Linux expert, brings us an in-dept look at Konqueror—a file management program he finds to be versatile and powerful, as well as, a very good web browser and FTP client. Konqueror is provided with Red Hat Enterprise Linux, Fedora, CentOS, and many other Linux distributions as a part of the KDE Desktop Environment.
Our latest poll asks readers which browser they use... but there's a hitch: we only give you two options to choose from, eliciting a lot of debate in the comments. With almost 700 votes, who do you think is in the lead? Firefox or Chromium?
#3. How to digitize VHS tapes in Linux
Do you remember the days of VHS? I recall birthdays and holidays, and my dad out with this big hunking camera on a tripod. How sweet of him to capture so many memories! And when will we ever watch them again on VHS I wonder? The best bet is to convert that old school format into a new age format. In this tutorial, Don Watkins shows us how to convert old VHS tapes into MP4s in Linux.
#2. Rust commits to 6-week release cycle
Rust 1.0 was released on May 15! And as you can imagine, much has been said and written about the technical aspects of how the Rust language achieves memory safety without garbage collection. However, less has been discussed about the project itself and how it is structured, so Rust enthusiast Steve Klabnik shares in this exclusive article for Opensource.com, how Rust is structured, including their pledge to a 6-week release cycle and backward compatibilty. Get more: Read this 30 minute intro to Rust or watch this 40 minute talk on the state of Rust from the Great Wide Open conference last year.
Lee Brian writes about her experience getting started with Linux many years ago, what (and who) prompted her to make the switch, and why she loves Linux still today. This article is part of a new series called My Linux Story. You can read more stories like this, including my own, by going to the main page for the series.
Coming up
On June 8, we'll kick off our Open government and Open data series.
Summer plans on the site: DevNation and OSCON speaker interview series. Summer Reading List for open source books. And, an Open source in science series.
Jen leads a team of community managers for the Digital Communities team at Red Hat. She lives in Raleigh with her husband and daughters, June and Jewel.

This work is licensed under a Creative Commons Attribution-Share Alike 4.0 International License.