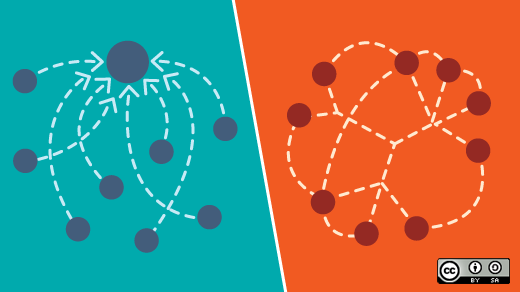 The first time I heard Harper Reed talk, I knew that I wanted to get to know him better. His TEDx talk "When work becomes fun" is entertaining and got me excited and interested to meet him in person at All Things Open in Raleigh, North Carolina next month. Then, recently I got the chance to interview him for our All Things Open speaker interview series.
Harper is one of those unique individuals who is so authentic that he invites those around him to be more of themselves too. He was born in Greeley, Colorado and learned to code on an Apple Iic computer. His early years did not include a television, but did allow for lots of times learning to program on the Apple. He graduated from Cornell College in Iowa in 2001 with degrees in philosophy and computer science. He's an avid reader. And, on his website he states that, "I am an engineer who builds paradigm-shifting technology and leads others to do the same. I love using the enormity of the Internet to bring people together."
Professionally, Harper was CTO of Threadless and then CTO of Obama for America. He's currently CEO of Modest, Inc., which was recently acquired by PayPal. I asked him what really drives him and he said, "I like to have fun and do interesting things." Also, in a talk Harper gave in Sweden in 2014, he said that he strives to hire people who looked different from him. In this interview, I ask him more about that and his upcoming All Things Open talk.
How do you hire people that look differently from you? Why is that important?
I think diversity is important for a bunch of reasons. For one there is a lot of systematic bias that is built into our businesses and into our lives. We need to make sure that we are able to break free of that. And, we need to make sure that our work places are accessible. Having different people that are different from me, a regular white guy, we allow a product to have various insights from all these diverse people.
Diversity means everything. It means having people on your team that are diverse enough to appeal to the diversity represented on the Internet, and when we are building a team we need to make sure that our team matches that diversity as much as possible.
How has being the CTO of Obama's re-election campaign impacted your personal and professional growth?
It's made it very interesting. I think it's ultimately why we are having this conversation. You know, there's a lot of things I could be doing, but that really pushed me ahead of a lot of my peers in a very good way. I'd recommend it to anyone who wants to get a good launchpad.
How do you think that your code will be used in future presidential campaigns?
The thing that's fascinating is it isn't so much that I did something that no one else had done before. It was that the world was a little bit more ready for technology in 2012 than it was in 2008. If you look at 2008, Android was barely just released like a week before the campaign. In 2012, Android was very much accessible. It's not so much that we did something new or innovative, but it's more that suddenly the technology was accessible and the campaign was in a place where that technology could be used. It's a little bit of being in the right place at the right time, and we were just able to make it happen.
At POSSCON 2013 you said that your favorite interview question is "What's your favorite GitHub URL?" How and why is that important?
It's changed a little bit. I still think that's an important question, but the thing that's important is that people all act differently. They program differently and they participate differently. You can't expect that question to work for everybody. What's important now is how you and I can work together on the same team.
A few weeks ago, Modest was acquired by PayPal. In a recent interview with the Chicago Tribune, you said that the acquisition of Modest by PayPal a "cheat code" for scale? What do you mean?
When you spend time doing something innovative and you invent something new, that invention is very interesting but does not matter unless you are able to push it out to millions of people. If you and I invent some really awesome thing but only you and I see it, it doesn't matter. The important thing is we are able to push this out to as many people as possible in the world. So, we struggled initially with the decision, but we realized we were presented with a unique opportunity given the PayPal customer base.
In your talk at Internetdagarna 2014, you said that we shouldn't be talking about Big Data, but instead about questions and answers. What are some some big questions we should be asking at All Things Open and what might some of the big answers be?
I'm not really sure. That's a hard one to answer, but there are a couple of things I'm very interested in. One of the things that I think is fascinating is 'What are we going to do about data in terms of privacy?' I think that's something we don't have an answer to, and I don't necessarily mean that we have to have some very clear answer. I just mean that we don't have an answer. How do we make sure that companies take responsibility for our data? If we get hacked, how do we make sure that our customers are protected? We're starting to see that as more and more companies are being hacked, more and more people are uncomfortable with using those kind of companies. I think there is going to be a real economic impact for people who are not controlling and making sure that they are secure.
All Things Open
Speaker Interview
This article is part of the All Things Open Speaker Interview series. All Things Open is a conference exploring open source, open tech, and the open web in the enterprise.
Educator, entrepreneur, open source advocate, life long learner, Python teacher. M.A. in Educational Psychology, M.S. Ed. in Educational Leadership, Linux system administrator.

This work is licensed under a Creative Commons Attribution-Share Alike 4.0 International License.