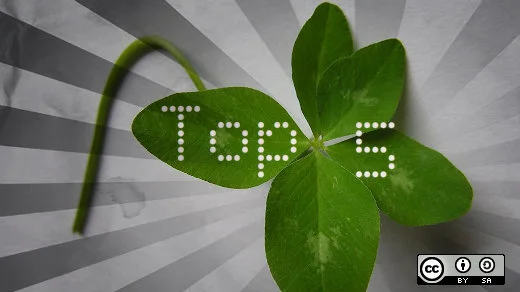 In this week's Top 5 articles of the week, we highlight five interviews with presenters of this year's Southern California Linux Expo—SCaLE 14x. Of the 19 total interviews and articles published on Opensource.com for this series, the most popular topics were: Kubernetes, Docker, patents, DevOps at scale, strace, and OpenStack for beginners.
Top 5 articles of the week
5. How Kubernetes is helping Docker blossom
In this interview, Jason Brooks shares with Pete Savage how the container cluster management tool Kubernetes helps pave the way for Docker's success.
4. Hacking the patent system: Open source and patents
In this interview, the Electronic Frontier Foundation's (EFF) Daniel Nazer discusses software patent trolls and issues with the U.S. patent law system with Red Hat's Rob Tiller.
3. Lessons learned (the hard way) doing DevOps at scale
In this interview, Ticketmaster's Vice President of Technical Operations Victor Gajendran shares the open source tools the American ticket sales and distribution company uses, as well as, how they implement DevOps with Deb Nicholson.
2. Using strace to track system calls in Linux
In this interview, Principal Engineer at Rackspace, Alex Juarez, explains the basics of strace, a system call analysis tool for Linux, with Jason Baker.
1. An introduction to OpenStack clouds for beginners
In this interview, Anthony Chow explains what OpenStack is, how it works with containers, and why an enterprise might want to use it with Sandeep Khuperkar.
Jen leads a team of community managers for the Digital Communities team at Red Hat. She lives in Raleigh with her husband and daughters, June and Jewel.

This work is licensed under a Creative Commons Attribution-Share Alike 4.0 International License.