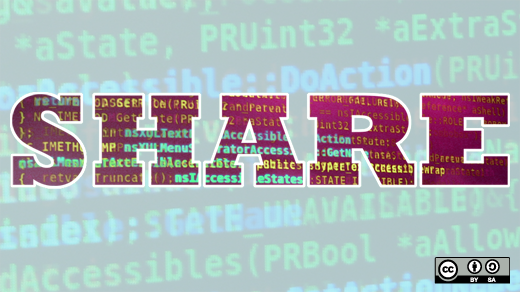 I just turned 13 years old, and I am in 7th grade at Rogers-Herr Middle School in Durham, North Carolina. I heard about the Kramden Institute from my dad, who is an avid volunteer there. Kramden is a non-profit organization that refurbishes computers to be awarded to underprivileged children who have been nominated by their teachers. Kramden also offers classes where people can learn computer skills.
My dad volunteers to help refurbish computers, and I was very interested in volunteering with him when I was 11 years old, but I had to wait until I was at least 12 according to Kramden's policy. When I was finally allowed to join him, at first we always went there together, but after a short time, I started volunteering even when my dad couldn't make it.
Ashlyn VanDine refurbishing a computer for kids in need. CC BY-SA 4.0
I've learned a lot from my time at Kramden, but what I love most is that the computers we refurbish go to underprivileged kids who would not otherwise be able to afford a computer of their own. I've realized that not all children have the resources they need to learn about technology, which will limit their future potential, but with Kramden's refurbished computers, more kids will get access to computers in their homes.
I feel happy at Kramden for several reasons:
They are incredibly well-organized and almost always have a full house.
It's a community of folks that want to help these children, so I fit right in.
It's a place I get to go on my own.
We listen to music while we work.
I've met new people there! I get to escape my little brothers (and even my mom!), and I feel good about what I'm doing there.
I have been volunteering at Kramden for over a year now, and it has opened up many opportunities for me. Last spring, I did my G.R.E.A.T project (Gang Resistance Education and Training) for school through my volunteer work at Kramden. And, during the fall, I took an Introduction to Game Development class through Kramden, where a partner and I created our own XBOX ONE video game.
Ashlyn VanDine at Kramden Institute. CC BY-SA 4.0
Presently, I am working toward my Girl Scout Silver Award; an award where girls take the lead to create something sustainable for their community. For my Silver Award, I have chosen to create a class at Kramden to teach middle school kids how to program. My dad will teach the class with my assistance. We will be teaching an introductory computer programming class quarterly as well as offering monthly group programming events where students will be invited to work on a more specific programming project. Our first class is scheduled to start in February, and the first club event is scheduled to start in March of this year.
The quarterly classes will introduce programming Java using Project Greenfoot, and during the monthly events we will do projects using the Raspberry Pi. If you don't already know, the Raspberry Pi is a low cost, credit-card-sized computer that helps people learn how to program in languages like Scratch and Python. A project we are considering during one of the monthly events is teaching students how to use programming languages to create something fun like a Minecraft Mod or a video game.
These programming classes will benefit the community because the children of today will shape the technology of the future. All students should have exposure to technology and even some programming. Even if kids never decide to become software engineers, they will have learned valuable problem solving skills, and they will have a better understanding of how applications are written. This will help them learn to use other applications in the future.
I am happy that through my volunteer work at Kramden and my Girl Scout Silver Award project, I am giving back to my community!
Hi! My name is Ashlyn VanDine. I am almost 15, and I am now a freshman in high school at Durham School of the Arts. The things I like are cats, reading, anime, mythology and volunteering at Kramden Institute.

This work is licensed under a Creative Commons Attribution-Share Alike 4.0 International License.