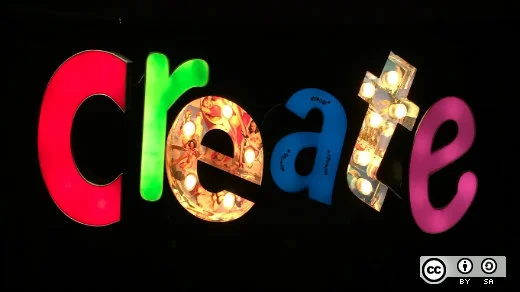 The famous festival SXSW is coming up in March in Austin, Texas and will hold a special event called SX Create, focused on cool gadgets and hardware projects. If you have a badge, this event will be open to you—plus, it's free and open to the public. How very open source of them.
So, when I overheard that SX Create will host something called an "open source pavilion," of course I was intrigued. To learn more about what this mystery event might entail, I asked a coordinator for the event, Aaron Haley, to tell me about it.
SX Create is on March 11–13, 2016 from 11:00am–6:00pm at the Palmer Events Center.
An open source pavilion sounds like a party!
It's going to be a blast! Three days of open source hardware geek-out, and the best thing is you don't need a ticket. It's open to all SXSW goers and to the public. SXSW Interactive is a huge tent full of amazing people making cool projects, and we started SX Create to celebrate the folks inside the tent who are working on amazing hardware projects. And to give outside visitors a chance to see them in person and ask questions.
Is this new for SXSW? How did it come to be and why did the coordinators decide include an open source-related event?
Well, it's new in some ways and not in others. SX Create is a hands on hardware event sponsored by Dremel, an American power tools company, and it's in its 4th year. We've celebrated open source hardware, software, and concepts those entire four years, but we're making it more official this year with a dedicated space and name.
Photo by SXSW Staff, Copyright
What will the space look like and who will be there?
Several returning exhibitors have helped us rally the open source community to showcase and celebrate the amazing things happening in open hardware. SparkFun, an open hardware seller, and Aleph Objects, maker and seller of open source 3D printers, are major supporters of this event and will be on opposite ends of the space to welcome and greet visitors. In between will be e-NABLE, FOSS @ MAGIC from RIT, Open Source Hardware Association (OSHWA), Red Hat, re:3D, and a number of individuals who are making and creating open source projects.
Photo by SXSW Staff, Copyright
Celebrating the open source hardware is a natural extension of the greater community because doing creative and revolutionary things with new technologies embodies the spirit of SXSW Interactive. You can expect to see disruptive technologies that are changing the way we live, like 3D printing, drones, fabrication, bio-art and hacking, makerspaces, the Internet of Things, robots, artists, STEAM gaming machines, and more.
Jen leads a team of community managers for the Digital Communities team at Red Hat. She lives in Raleigh with her husband and daughters, June and Jewel.

This work is licensed under a Creative Commons Attribution-Share Alike 4.0 International License.