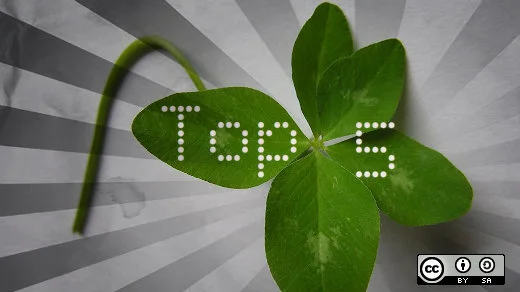 In this week's Top 5, we highlight a review of the Linux-ready Dell XPS 13 Developer Edition, the Open Building Institute's toolkit for building your own house, an Android app for learning to play an instrument, and a poll asking if you prefer Vim or Emacs as a text editor, and getting started with Vim.
Top 5 articles of the week
5. 5 tricks for getting started with Vim
Jason Baker, a writer and editor for Opensource.com, spends an awful lot of time editing text. What tool does he use to get the job done? Well, he recently decided to finally learn Vim. In this article, he shares five things that helped him do that.
4. Vim or Emacs: Which text editor do you prefer?
In this poll with 500+ votes, Jason Baker asks with text editor you prefer: Vim or Emacs? Both have strong followings, and of course, plenty of people use something else entirely.
3. Learn an instrument with this open source music teacher
Nootka is an open source, Android app. How it works is you play the notes being displayed by the app, and it will tell you in real time if you're playing them correctly. There are also exercises and exams to help you learn, and though it's geared for guitar players, our author Tomasz says you can use it for any instrument.
2. A open source toolkit for building your own home
The Open Building Institute is the brainchild of Catarina Mota of openMaterials and Marcin Jakubowski of Open Source Ecology. The toolkit includes a library of modular designs, detailed instructions, and software for building a whole house with a few friends.
1. Hands-on with the Linux-ready Dell XPS 13 Developer Edition
Anderson Silva gets a brand new laptop, the Dell XPS 13 Developer Edition, and tells us why it's a great machine for Linux.
Jen leads a team of community managers for the Digital Communities team at Red Hat. She lives in Raleigh with her husband and daughters, June and Jewel.

This work is licensed under a Creative Commons Attribution-Share Alike 4.0 International License.