We recently engaged 10,000 people in the process of crafting a statement about why we exist. Here's what we learned.
251 readers like this
251 readers like this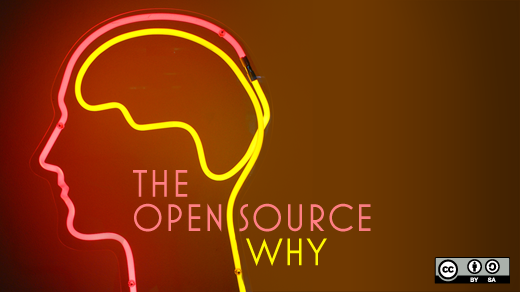 Last year, Red Hat embarked on a journey to articulate our company's "Why"—our highest level reason for existing in the world. We followed an open and inclusive process that engaged more than 10,000 Red Hatters, which I outlined in a previous column. Today, I'll share a few lessons we learned along the way.
Learn about open organizations
1. Learn from best practices, but do what works in your culture
When we started our journey, we were fortunate to have the support of two preeminent voices on purpose statements, Simon Sinek and EY. We soaked up all we could gather from their wide experiences, and we sought their guidance. After an outstanding workshop with them, we became believers in their recommendation to use storytelling as a way to identify unspoken shared beliefs and cultural concepts.
The bigger question for us, then, was how to gather the stories and from whom to gather this input. Simon and EY asked us powerful questions that made us deeply consider what approach to take. They shared great examples of other organizations successfully gathering stories from their executives, using those stories to develop their why statements, and rolling out the new "why" statements through a robust change management plan. Although we could clearly see the benefits to this best practice for most organizations, we knew that a top-down change management process was not what we needed—especially since we were not focused on change but rather on finding words to preserve and connect our open organization.
Our instincts and experience told us that our approach at Red Hat needed to be different. We needed to engage as many people as possible in the journey and to gather stories from every kind of Red Hatter. Of course, we didn't know exactly how we'd do that. While we knew this approach was riskier and the outcome much more uncertain, we had faith in the power of participation. So with our talented Red Hat population, we knew we'd figure out how to take the whole company on the journey together.
And ultimately, we did figure it out!
Why is Red Hat here? We are here because we believe:
Open unlocks the world's potential.
Yes, it was messy. Yes, it was a little chaotic. And yes, it took more than nine months to engage our whole population to develop and finalize the statement. But despite the time and effort involved, it was the right approach for our company. I am confident that we arrived at a Why statement that truly encapsulates the shared belief that distinguishes our organization and articulates our purpose in the world.
Indeed, looking back at the statement, I can see that our instinct to follow an open and inclusive process reflects Red Hat's purpose in the world. We knew that engaging every Red Hatter would unlock our potential to create a better Why statement.
2. Have the courage to be transparent
When embarking on a major undertaking, it is typical to want to show a perfect plan to the world—to be confident and calm—and to have all of the potential risks identified and mitigation plans in place. But if you are willing to be vulnerable and have the courage to be transparent about the fact that you don't have everything figured out, you invite meritocracy. Being open gives others the opportunity to use their creativity, patience, and wisdom to help you navigate through the messiness and the chaos.
While we knew this approach was riskier and the outcome much more uncertain, we had faith in the power of participation.
Early on in the Why project, we asked for and received thousands of Red Hatters' Why stories. We were overwhelmed with so many stories; in fact, we simply didn't know how we were going to pull the data out of the stories. We had some promising ideas, so we were transparent with the entire organization that this was going to be a messy project, and we were going to be building some technology to help, but they should anticipate that this would take us a while and we wouldn't get everything perfect at every stage of the project.
I was inspired by the way that Red Hatters jumped in and rolled up their sleeves when we created that space for innovation. One of our data scientists, Isaac Thompson, built a tool to process the stories, based on open source R packages. He collaborated with a colleague, Joel Osgood, on different ways to build out the tool, and now, Joel is in the process of open sourcing it for others to benefit from. (Keep an eye on our GitHub repo for the code!)
When we shared a few gaps in our data collection and surveys, a number of Red Hatters helped us reach associates who were underrepresented. And when we asked for input on our roll-out plans, in addition to sharing creative ideas, many Red Hatters ran with "open unlocks the world's potential" and began to blog, tweet, or speak about it, of their own accord.
3. The real work begins after launch
Having the opportunity to be a catalyst for rediscovering our Why was one of my most inspiring Red Hat moments. As we marched toward launching the Red Hat Why, it was tempting to feel that our work here was done! After all, by engaging everyone in the creation of the statement, we had little change management to do. Red Hatters were not just aware of the statement—they were inspired by it and eager to incorporate it into their work.
But the future soon becomes the past, and unless we engage them, Red Hatters who join our company in the months and years after we articulate Red Hat's Why may not feel as deeply connected to the statement as those who helped to create it. The engagement must be continuous, so we are creating ongoing opportunities to share Red Hatters' personal Why stories and inviting everyone to reconnect with the shared purpose we all find in our work. We are also considering how our purpose should be taken into account during all of the experiences that we have in our lifecycle as Red Hatters. So the work really begins now.
Our Why statement isn't a tagline or a marketing slogan. It's our north star. And if we are wildly successful, it will guide us in the decisions we make, in the words we choose, and in the way we think and behave as we evolve, scale, and grow. Moving forward, I expect that one of our great challenges will be to bring our purpose into our tough moments as a company. With such an audacious purpose, it's inevitable that we will experience tension between our company's purpose and our business realities. For us to live into our purpose, we must continually find the courage to talk openly and authentically about that tension—and to thrive in that space.
Subscribe to our weekly newsletter to learn more about open organizations.
DeLisa Alexander | DeLisa is Executive Vice President and Chief People Officer at Red Hat. Under her leadership, this team focuses on acquiring, developing, and retaining talent and enhancing the Red Hat culture and brand.

This work is licensed under a Creative Commons Attribution-Share Alike 4.0 International License.
Download the Open Organization Leaders Manual
The nature of work is changing. So the way we lead must change with it.