Book series
The Open Organization Book Series
Download free books on your journey to becoming an open organization
Get the newsletter
Join the 85,000 open source advocates who receive our giveaway alerts and article roundups.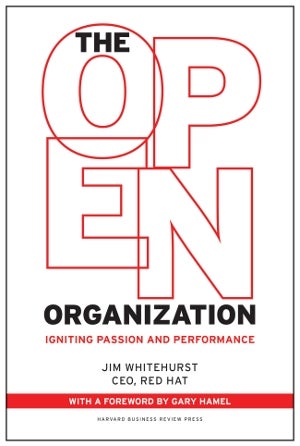 The Open Organization is for leaders who want to create business environments that can respond quickly in today's fast-paced world. It's for those who want to encourage the best ideas, hear honest advice, and attract (and retain) the brightest talent.
Download the first chapter free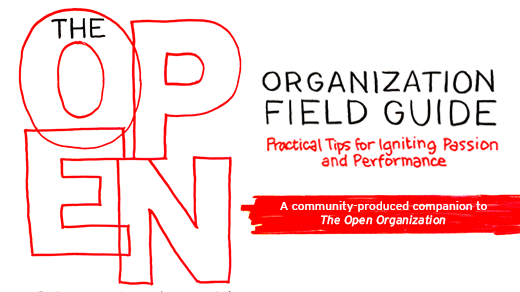 The Open Organization Field Guide is a community-produced companion to Jim Whitehurst's initial thoughts on the future of work, management, and leadership. The book collects cutting-edge ideas about the ways open source values are changing the ways we work, manage, and lead.
Catalyst-In-Chief collects Jim Whitehurst's contributions to the ongoing conversation about the ways open source principles can form the bedrock of the twenty-first century's most innovative organizations—and teaches tomorrow's leaders what they'll need to make those organizations great.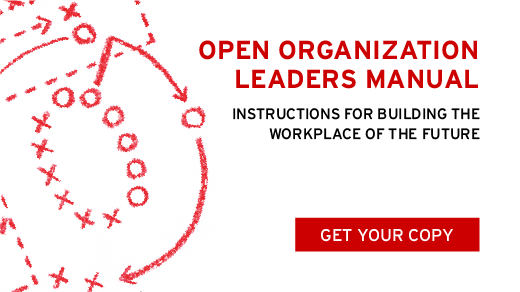 The Open Organization Leaders Manual is a handbook for anyone attempting to harness the power of openness to lead teams that are more transparent, agile, collaborative, and mission-driven.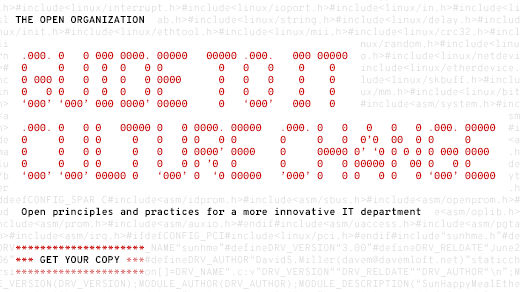 In The Open Organization Guide to IT Culture Change, more than 25 contributors from open communities, companies, and projects offer hard-won lessons and practical advice for creating an open IT department—one that can deliver better, faster results and unparalleled business value.
Get the Guide to IT Culture Change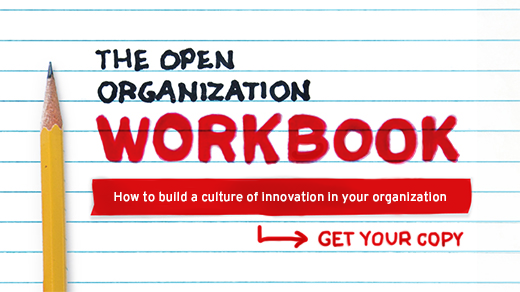 The Open Organization Workbook features contributions from more than 30 managers, educators, technologists, consultants, and other experts, who offer concrete and actionable strategies for putting the principles of transparency, inclusivity, adaptability, collaboration, and community into practice.