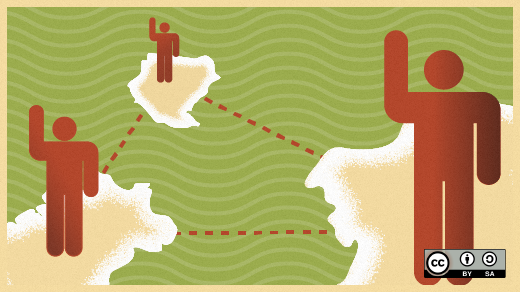 Thanks to suggestions from our community here at Opensource.com (thanks RemyD) and some technical know-how (thanks quaid), we now have an Internet Relay Chat (IRC) channel on freenode.net called #opensource.com.
"Freenode provides discussion facilities for the Free and Open Source Software communities, for not-for-profit organizations and for related communities and organizations."
Internet Relay Chat (IRC)
If you're not familiar with IRC, it's basically an Internet chat room where you can discuss different topics, ask questions, and interact, real-time, with others users in the chat room.
You can use your favorite IRC client, connect to an IRC server near you, and read the FAQ. It's recommended that you register your IRC nickname (or nick) to maintain your online identity. Read, what is the recommended way to set up my IRC nickname? to get started.
See you on #opensource.com.
--shibby
Jason Hibbets is a Principal Program Manager at Red Hat with the Digital Communities team. He works with the Enable Architect, Enable Sysadmin, Enterprisers Project, and Opensource.com community publications.

This work is licensed under a Creative Commons Attribution-Share Alike 3.0 Unported License.