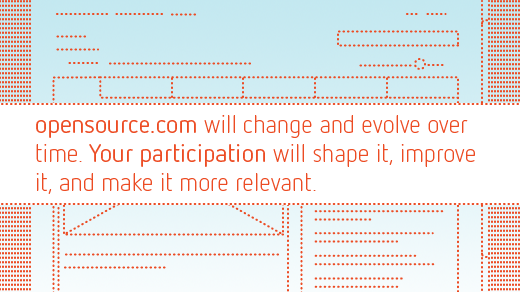 Like any ongoing collaborative project, opensource.com will change and evolve over time. Your participation will shape it, improve it, and make it more relevant over time.

If you see a way to make opensource. com better, or if there's something that really bothers you, we want to know. This is our suggestion box, a place you can comment freely about anything - from the images we use to layout to the content itself. Noting of past mistakes is welcome, so long as you keep one eye on our future.

Please leave your comments here.
Jason Hibbets is a Community Director at Red Hat with the Digital Communities team. He works with the Enable Architect, Enable Sysadmin, Enterprisers Project, and Opensource.com community publications.

This work is licensed under a Creative Commons Attribution-Share Alike 3.0 Unported License.