Don't miss these five-minute talks at All Things Open about DevOps, Kubernetes, wearables, cloud, and more.
344 readers like this
344 readers like this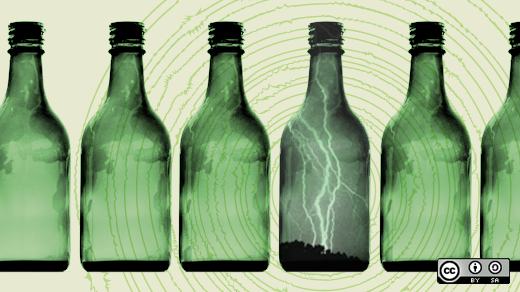 Join the Opensource.com community for a set of amazing lightning talks you won't want to miss during the All Things Open conference in Raleigh, NC. Speakers have five minutes to enlighten the audience about an open source topic they are passionate about. We've got everything from DevOps and Kubernetes, to wearables, cloud, and more. Grab your lunch, find a seat, warm up your Twitter fingers, and get ready for the fastest hour at All Things Open 2017. Share your favorite thoughts using hashtag #ATO2017.
Lightning Talks will begin at 1:15pm EST on October 24, 2017 on the main stage in Ballroom B on the 4th floor of the Raleigh Convention Center. Check out this year's line-up:
All lightning talks will be recorded for future playback on the Opensource.com YouTube channel. Live stream will not be available for this event.
Jason Hibbets is a Principal Program Manager at Red Hat with the Digital Communities team. He works with the Enable Architect, Enable Sysadmin, Enterprisers Project, and Opensource.com community publications.

This work is licensed under a Creative Commons Attribution-Share Alike 4.0 International License.