Take a look back at the week's most popular articles.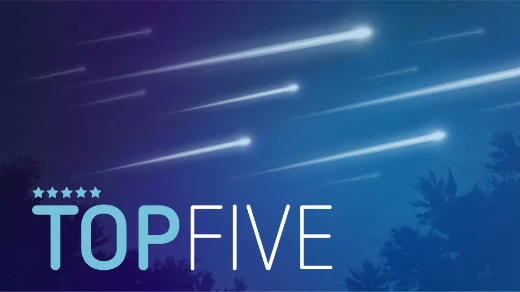 In this week's top 5, we take a look at the Alpine email client, open source alternatives to Gmail, and more.
This week's top articles
Community moderator David Both brings us a fascinating article for those who wish to use your own email server while on the road. Follow his step-by-step guide for configuring and using Alpine to access your messages from any network.
New writer Leon Anavi, a professional software engineer and open source enthusiast, shares how to use and control legacy appliances with the Anavi infrared pHat add-on board for the Raspberry Pi.
Shawn Powers, a longtime IT educator and sysadmin, shares how a line of Ansible code can simplify your life if you are managing a large network.
Tomas Tomacek, a senior software engineer at Red Hat, writes about how you can pair Ansible with the Ansible Container tool for the complete life cycle of your containerized application.
Opensource.com editor Jason Baker says "Gmail has achieved remarkable success." But if you're looking for some really good alternatives to that interface, then you should definitely read this article. And don't forget to let us know which open source webmail solutions you're using.
Educator, entrepreneur, open source advocate, life long learner, Python teacher. M.A. in Educational Psychology, MSED in Educational Leadership, Linux system administrator, Follow me at @Don_Watkins . Mastodon ID

This work is licensed under a Creative Commons Attribution-Share Alike 4.0 International License.