If you're looking for good DevOps reading material, Chris Short has recommendations in this short All Things Lightning Talk video.
341 readers like this
341 readers like this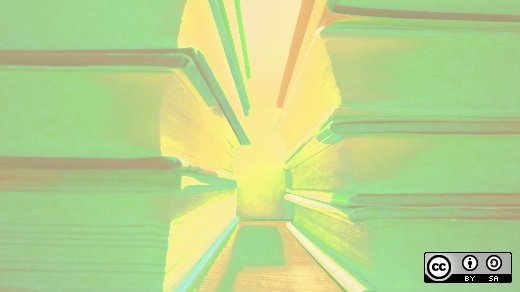 Are you looking for good reading material to help you implement (or strengthen) DevOps in your organization? DevOps expert Chris Short offers 14 options for your consideration in his All Things Open 2017 Lightning Talk.
Most of Chris' recommendations are books, several are websites, and a couple aren't about DevOps at all. But all of them have something important to teach you about unifying software development and operations to work better, smarter, and faster.
In addition to managing DevOps teams in his day job, Chris has been a generous DevOps evangelist, sharing his knowledge at open source and DevOps events and helping to foster DevOps community organizations.
Get Chris's recommended reading list by watching his five-minute talk from All Things Open:
During the Lightning Talks session hosted by Opensource.com at All Things Open 2017, seven presenters shared quick takes on interesting open source topics, projects, and ideas. Watch all of the 2017 All Things Open Lightning Talks on the Opensource.com YouTube channel.
Opensource.com publishes stories about creating, adopting, and sharing open source solutions. Follow us on Twitter @opensourceway.

This work is licensed under a Creative Commons Attribution-Share Alike 4.0 International License.
Are you new to open source?
Are you new to open source?
Browse our collection of resources.