We rounded up our most popular 2017 articles that showcase how education is leveraging the Raspberry Pi and Linux.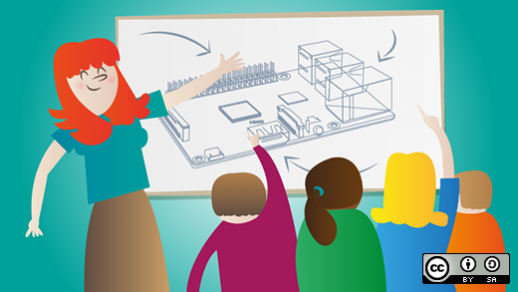 Over the course of 2017, Opensource.com shared many ways that Linux and Raspberry Pi are improving education, from preK-12 schools all the way through colleges and universities. We've collected nine of the best articles that show how

these technologies are influencing teaching and learning, not to mention educational institutions' IT practices. Click through these links to find out how students and teachers are using Raspberry Pi and IT shops are benefiting from Linux.
Raspberry Pi in the classroom
Linux and open source on the server side
Linux to the rescue: How I introduced my organization to Linux: Jim Hall shares a unique and powerful story about how switching to Linux transformed failure to success at the University of Minnesota.
How containers and DevOps transformed Duke University's IT department: Duke University's Chris Collins explains how the university solved its virtual machine sprawl—and changed the IT culture—with containers.
While these articles show the tremendous progress Raspberry Pi and Linux are bringing to education, there are many other ways schools are using open source to improve how they teach, learn, and run their IT systems. Check out our article on how open source overall is changing education, then let us know in the comments what education topics you'd like to see on Opensource.com in 2018.
Educator, entrepreneur, open source advocate, life long learner, Python teacher. M.A. in Educational Psychology, M.S. Ed. in Educational Leadership, Linux system administrator.

This work is licensed under a Creative Commons Attribution-Share Alike 4.0 International License.