Enter for a chance to win a LulzBot Taz 6 or one of three LulzBot Mini 3D printers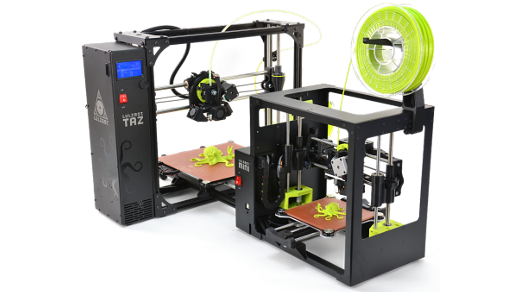 Congratulations to our winners: Spencer Yost, Prasand Prabakaran, Rolandas Valteris, Scott Olson.
It's that time of year again. As students and teachers head back to school, we're celebrating by giving away four LulzBot 3D printers in our biggest giveaway ever!
One grand prize winner will receive a LulzBot Taz 6, a top-of-the-line 3D printer that retails for US $2,500 and boasts an impressive 280x280x250mm (nearly the size of a basketball) heated print surface. Three other lucky winners will receive a LulzBot Mini valued at US $1,250. With a print area of 152x152x158mm, it's a great choice for beginners looking to get some 3D printing experience.
So, what are you waiting for? Enter by this Sunday, August 20 at 11:59 p.m. Eastern Time (ET) for a chance to win. Note: You don't need to be a student or educator to enter. All professions are welcome!
If you're a teacher, librarian, or work in a museum or makerspace, integrate 3D printing into your curriculum by checking out the LulzBot education pricing program which provides educators with discounts, helpful product bundles, extended warranties, and more.
Good luck and happy printing from all of us on the Opensource.com team!
Outside the office, you'll find me running, trying out new recipes, dominating in Sid Meier's Civilization, or catching up on my favorite movies, TV shows, and podcasts.

This work is licensed under a Creative Commons Attribution-Share Alike 4.0 International License.