Staying in your house is no longer optional for many of us; try these tips and open source tools for adjusting to your new required routine.
91 readers like this
91 readers like this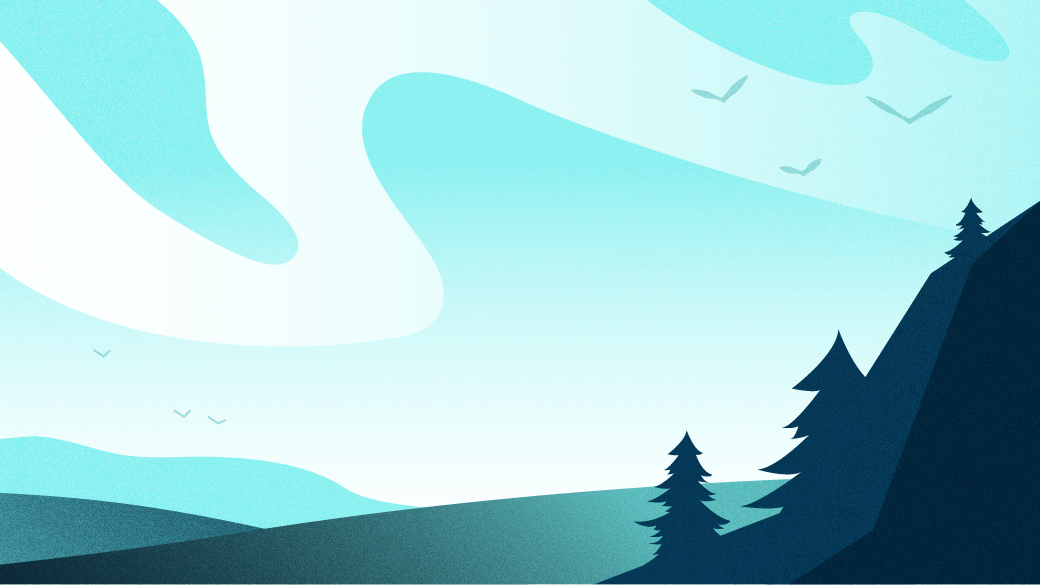 Mental resilience is the quality of being able to snap back after a setback, catastrophe, or anything bad that life throws at you. We all need resilience right now. For some of us, it's second nature, while others may be discovering or desiring to find that resilience because of the current COVID-19 crisis and the widespread stay-at-home orders.
Here are some tips for building your mental resilience and some great open source tools that can help.
Move forward and get it out
I learned a lesson from my father about resilience. He was a man of immense resilience from lifelong health problems, though he may never have referred to himself that way. The lesson was to just move forward. He'd get knocked down by one health issue or another and then get back up. I've learned over the years that some people dwell on resilience in the wrong ways instead of simply putting one foot forward and then doing that again and again. That lesson from my father has carried me through personal and professional setbacks my entire life without fail.
Even as an experienced remote worker, I find myself stressed out over the Coronavirus situation more than I expected. But I keep my focus on moving forward, including taking the time to cook actual meals, catching up on my reading, and thinking about how hard I will hit the gym once this whole situation is over and done.
I like to write things down to move forward. It frees my mind. Look to an open source app such as Joplin or Simplenote to write about what stresses you and to chart your goals forward through until this end of this pandemic.
Get enough sleep
The traffic in my area can add another hour to a person's day, even for short commutes. It also usually gets my heart rate racing before 8am. But not right now.
Take advantage of your time during Coronavirus remote working to get more sleep if you're able. Not going into an office gives me almost another hour to stay in bed each morning while being able to start work at my usual time. The net result is I wake up less stressed. (That's not to say I didn't wake up stressed on the first day of Coronavirus-mandated remote working; I did, but I also woke up thankful that I could work from home and still had my health.)
Reach out to people
It's always important to reach out to people in times like this. Like many, I have a tendency to go off the grid if I'm facing challenges in my life. I guess it's me trying to focus, but it can take a toll on interpersonal relationships. I've taken the opposite tack with my Coronavirus-mandated remote working; with this new downtime, I've been attempting to get in touch with older family members, friends, and some old coworkers.
Now is the time to check out the Thunderbird email client or FairEmail (for Android) to freshen up your email game. Then again, depending on the crowd you run in, a fun project can be downloading an open source chat platform such as Mattermost or Rocket.Chat to keep in touch with your friends and family.
Hydrate and eat well
Self-isolation is a prime use case for binging on all the food and drink that's bad for you; lack of routine and easy access to junk food makes it easy to fall into unhealthy habits. Don't beat yourself up for needing a little comfort food or drink, but try to do those things in moderation. Sugar and caffeine can make you feel more stressed and anxious. Alcohol is a depressant.
Instead, take advantage of your newfound spare time to cook balanced meals with plenty of nutrients. And drink plenty of water to stay hydrated and keep purging toxins from your system. Refilling your water bottle is a great reason to take a break, get up, and move around. 
Learn new things for business and pleasure
Use the extra time that the Coronavirus affords you to learn new things. I'm using some of my own newfound learning time to bone up on Kubernetes—a writing topic I've yet to hit—because it'll help me out in the future.
But it doesn't have to be all business; learning new things is also fun. For instance, I've been a huge Bill Murray fan since I was a kid. After hearing stories about random Bill Murray encounters in Charleston, SC, I wanted to know more, so I took the time to watch a documentary and read a book of these stories. Before the Coronavirus outbreak, I never had the time to look into something like this; I was too busy researching something about the cloud or DevOps for my next article assignment. 
Opensource.com has a range of articles and resources about popular open source topics to help you learn more. I started my own Kubernetes learning here. Source code for many major open source projects is available for download from GitHub and GitLab, so let yourself learn and experiment with the open source technologies that interest you.
Relish your humanity
After some personal and professional setbacks some years ago, I learned a powerful lesson to relish my humanity. Being anxious, or sad, or lonely in a time like this isn't a weakness; it's human. We're in a unique situation right now that has affected everyone in the world and has required us to give our family, friends, coworkers, and strangers the benefit of the doubt.
That means taking it easy on yourself, too.
Being on forced remote work/quarantine/lockdown, without a million distractions from your own thoughts, can make those feelings of anxiousness or loneliness feel even worse. So don't be hard so hard on yourself if you're not automatically adjusting to this new way of life. It'll take time.
Relishing your humanity during this lockdown means taking care of yourself and, when you are able, taking care of others. It doesn't have to be financially or physically; it can literally just mean leaving room for other people to have their own responses to this situation. Most of us are feeling a lot of the same things in these uncertain times, so it's important to be understanding.
It's amazing how doing this for others can make you feel supported too, and can make recovering from mistakes and setbacks so much easier.
Resilience and you
Building mental resilience in the time of COVID-19 will be new for a lot of us, even those who are used to working from home. Treat it as an iterative process. Even some people with resilience may find it challenging at first to get their footing in the current normal. 
What are you doing to build and maintain your resilience right now?
Will Kelly is a product marketer and writer. His career has been spent writing bylined articles, white papers, marketing collateral, and technical content about the cloud and DevOps. Opensource.com, TechTarget, InfoQ, and others have published his articles about DevOps and the cloud. He lives and works in the Northern Virginia area. Follow him on Twitter:@willkelly.

This work is licensed under a Creative Commons Attribution-Share Alike 4.0 International License.