Ansible around the web: Edition 10.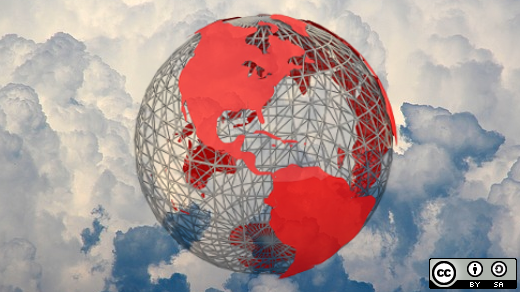 We've mentioned it before in Ansible around the web, but there are big changes afoot with Ansible itself and the move to collections. To keep the developer community updated with the rate of progress, our own Greg DeKoenigsberg has started a newsletter, The Bullhorn. You should check it out!
Continuing with April's wander around the web, we found articles on Windows packages, Oracle, configuration verification and even managing Excel spreadsheets. Enjoy!
If you spot an interesting Ansible story on your travels, please send us the link via Mark on Twitter, and the Ansible Community team will curate the best submissions.
Articles
ManageIQ + Ansible, Windows packaging, linting, verification and more:
Ansible is now embedded in ManageIQ
Ansible automation with Chocolatey for Windows package installs
Fully automated Oracle 18XE build with Ansible
Using Ansible to verify configurations
Ansible linting with GitHub Actions
Managing Microsoft Excel Sheets from within Red Hat Ansible
Videos
This month on the YouTubes: Jeff Geerling's Ansible 101 is now a whole series! Erika Heidi has also done an Ansible series, and we've found an interesting networking video:
Last month we featured episode 1 of Jeff Geerling's Ansible 101 series. Since then he's done a further five broadcasts, and you can find them all on his Ansible playlist.
Erika Heidi's Devops&Chill series.
Automated Testing with Ansible Assert describes using Ansible Assert module to verify BGP & OSPF neighbours.
Ha

ppy person of the month
Today, I learned about @ansible. In a couple of hours I was able to create a playbook to upgrade ±800 Azure IoT Edge nodes. Now... I'm not a IT Pro (at all) but this was freaking #awesome! Great getting started, docs and usability! I'm thinking about writing a blog post about it. pic.twitter.com/5JQZthdwD2

— Kees Schollaart (@keesschollaart) April 23, 2020
Found something interesting you'd like us to share next month? Drop me a message on Twitter with the link, please!
With a quarter of a century of industry experience, Mark has designed and engineered automated infrastructures at every level–from a handful of hosts in startups, to the tens of thousands in investment banks.

This work is licensed under a Creative Commons Attribution-Share Alike 4.0 International License.