Harness solar power, hardware, and open source to build your own electric vehicle charging station.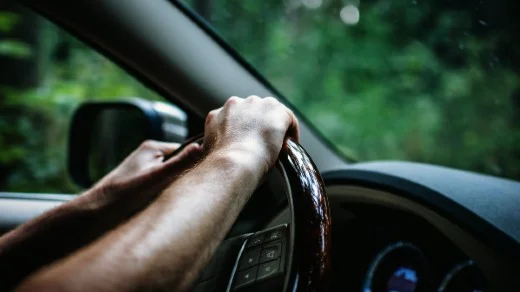 Maybe you hate pumping gas in the cold (or heat), or you care about the environment. Maybe the latest gas prices and general inflation has you thinking more about stretching your money. Perhaps you simply think electric vehicles (EVs) look cool. No matter the reason, you're excited about your next vehicle being an EV and you're not alone! The EV market share is set to expand to 30% by 2040. The US government provides a handy comparison tool to show that the cost of ownership of an EV easily beats owning and operating fossil fuel vehicles. Despite this, EV charging costs can still hit you hard in your wallet.
One of the most elegant ways to solve cost problems in general is to apply open source principles to accelerate innovation. Fortunately for you, this has been done in the EV charging area to find a way to get low-cost electricity and low-cost chargers.
To control the costs of EV charging, first you need low-cost electricity. In the old days, that would mean going from oil to coal, which is not a step up. Today, as it turns out, solar photovoltaic (PV) devices that convert sunlight directly into electricity normally provide the lowest-cost electricity. Coal companies are going bankrupt because they can no longer compete with clean solar power. This is also why solar power is seeing explosive growth all over the world. Many homeowners are putting solar panels on their roofs or on ground mounts in the backyard to cover all of their home's electric needs. But how can you charge your EV with solar energy if you have limited roof area or a small backyard?
Open source PV parking canopy
One approach that major corporations are taking is to make a PV canopy over their parking lots. If you want to do this yourself, a new study provides a full mechanical and economic analysis of three novel open source PV canopy systems:
Use an exclusively wood, single-parking-spot spanning system
Use a wood and aluminum double-parking-spot spanning system
Use a wood and aluminum cantilevered system
The designs are presented as 5-by-6 stall builds, but all three systems are scalable to any amount of parking spots required. This includes a 1-stall 6kW system to charge a single car at home (as shown below). All of the racks are rated for a 25-year expected lifetime to match the standard PV warranty.
The open source PV canopies are all designed to withstand a brutal Canadian winter. They also follow Canada's strict building codes. So if you live anywhere else, the system as designed should still work for you. The complete designs and bill of materials of the canopies are provided, along with basic instructions. They are released with an open source license that enables anyone to fabricate them following the spirit of the free book about DIY solar power collectors To Catch the Sun.
The results of the previously mentioned study show that open source designs are much less expensive than proprietary products. Single-span systems provide cost savings of 82-85%, double-span systems save 43-50%, and cantilevered systems save 31-40%.
Most importantly, the designs give you more than enough energy (if you have a normal commute) to cover your charging needs. In the first year of operation, PV canopies can provide 157% of the energy needed to charge the least efficient EV currently on the market.
Open source EV chargers
Another way to cut the cost of EV ownership is to install an open source EV charger. OpenEVSE is an Arduino-based charging station composed of open source software and hardware which can be made DIY-style. They are small, lightweight, and portable, so you can use them at home or on the road.
OpenEVSE powers charging stations for many EV manufacturers all over the world. You can adapt it to fit your requirements. OpenEVSE is now quite mature and supports advanced features including adjustable current, temperature monitoring, and a real-time power display. You can buy the hardware pre-assembled and ready to go. If you want to save more money (and have more fun) buy a kit and build it yourself.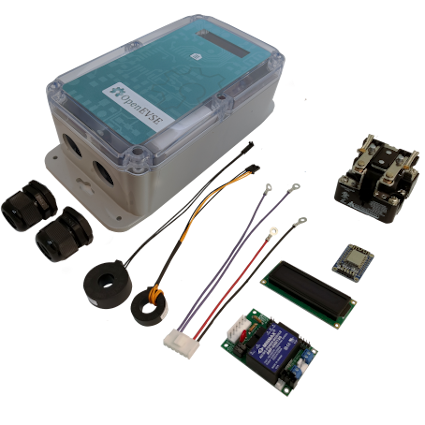 I hope to see more designs of EV power solutions in the future. Keep your eyes open, roll up your sleeves for some DIY, and enjoy assembling your open source, solar-powered EV charging solutions!
Joshua M. Pearce is the John M. Thompson Chair in Information Technology and Innovation at the Thompson Centre for Engineering Leadership & Innovation.

This work is licensed under a Creative Commons Attribution-Share Alike 4.0 International License.