If you want to become a committer through non-code contributions or don't have time to make a code contribution, then the first step is to join the community.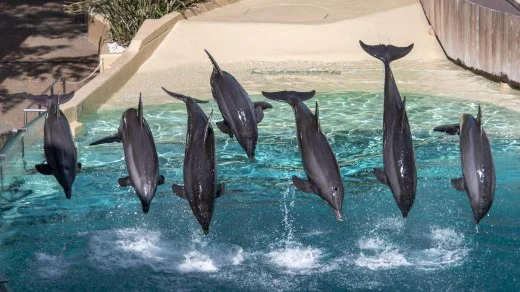 An open source "community" means different things to different people. I think of open source a little like "falling in love" because it is about people and relationships. Treat open source as a community because, without people, there is no source, open or otherwise.
I'm a member of the Apache DolphinScheduler community. Because that project is intentionally low-code, it appeals to many people who aren't software developers. Sometimes, people who don't write code aren't sure whether there's a meaningful way to contribute to an open source project that exists mainly because of source code. I know from experience that there is, and I will explain why in this article.
Contributions to the community
In the Apache DolphinScheduler project, I'm mainly responsible for global operation, influence, and caring for the community.
Some people say that projects are big trees, with open source being the soil. That's an apt analogy, and it demonstrates the importance of actively nurturing the thing you're trying to help grow.
I have a simpler idea: Do everything possible to make it good.
A community requires constant attention, not because it's needy but because it is part of life. Community is the people living amongst you, whether in your physical or online space.
Since joining the open source community, I have independently initiated and organized events, including:
Coordinated on average one meetup in China a month.
Recommended the community participate in the technology shares within the big data field.
Coordinated with almost all of the open source projects within China's "big data" field, visiting and communicating with those communities individually.
In my opinion, an excellent project should grow in a good ecology. And a community needs to go out to exchange ideas, share resources, and cooperate with other excellent communities. Everyone should feel the benefits brought to the community in their work.
My overseas expansion follows the same pattern. Of course, it's difficult to do that effectively due to differences in cultures and languages. It takes energy, but it's worth it.
So far, we have successfully held meetups overseas, including in the United States, India, Singapore, Germany, France, Finland, and more.
So how do I contribute to DolphinScheduler? Am I committing code to the project? Am I a community manager? Do I have an official title?
I think of myself as an assistant. I foster communication and connection, and that, as much as any code contribution, is an example of the "Apache Way."
Get started with DolphinScheduler
I first learned about open source when I worked at OpenAtom Foundation as an open source education operation manager. As China's first open source foundation, OpenAtom operates many projects, exemplified by OpenHarmony.
I joined the DolphinScheduler community and found a group of people who were eager to share knowledge, provide guidance and support, and keen to help others discover a tool they would find useful in their own lives.
DolphinScheduler aims to be an influential scheduler worldwide, helping teams work in an Agile and efficient way.
First impressions of the community
It's common to hear complaints from the community about project development. We all have complaints from time to time. Maybe you reported a bug, but the developers didn't address your problem. Or maybe you had a great idea for a feature, but the team ignored it. If you're a member of an open source community, you've heard these grievances before, and if you haven't, you eventually will.
I've learned that these voices are all important to an open source community. It's a good sign when you hear this feedback because it means the community is willing to find bugs, report them, and ask and answer questions. Hearing those complaints may reveal places in the project's structure that need to be improved. Is there a volunteer from the community who can respond to bug reports and triage them so they get to the right developer? Is there a volunteer group waiting to be formed to respond promptly to questions from newcomers in your project's Discourse or forum?
A greeter at the door of your open source project can help invite tentative community members in. A greeter can also ensure that there's no "gatekeeping" happening. Everyone's welcome and everyone has something to contribute, even if all they can offer is an atmosphere of helping one another.
As much as you or I wish we could solve technical issues for everyone, it's not practical. But anyone can be willing to help find a solution—that's one of the great strengths of a community. These users spontaneously serve as their community's "customer service" department.
Within the DolphinScheduler project, we have many (Yan Jiang, Xu Zhiwu, Zhang Qichen, Wang Yuxiang, Xiang Zihao, Yang Qiyu, Yang Jiahao, Gao Chufeng, and Gao Feng, in no particular order!). Even though they don't develop the solution, they work tirelessly to find the person who can.
Words to the community
If you want to become a committer through non-code contributions or don't have time to make a code contribution, then the first step is to join the community. There's no sign-up form or approval process, but there's also no fast track. You join a community by participating. Through reliable and consistent participation, you develop relationships with others.
I'm available for a chat and always eager to talk about global event organization, documentation, feedback, and more.
Become a committer
Apache DolphinScheduler faces many challenges. Many companies, even ones that support open source, choose non-open business tooling. I want to work with community partners to make DolphinScheduler a world-class scheduling tool. I hope everyone can harvest the technical achievements they want and that DolphinScheduler helps get them there.
Join our community and help us promote an open and Agile way of working. Or find a project in need of your non-coding skills. Find out just how cool and fun it is to empower a community of your peers!
An open-source lover, the Community Manager of Apache DolphinScheduler and Apache SeaTunnel(incubating).

This work is licensed under a Creative Commons Attribution-Share Alike 4.0 International License.