Drupal updates create opportunities for everyone to participate in the open web.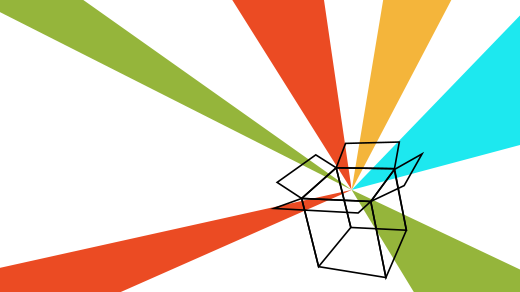 Just because I share content online doesn't mean I want to share control over it.
My website is a perfect example of what I mean. I take photos nearly everywhere I go: To date, I have more than 10,000 photos uploaded to my Drupal site. Using something like Instagram might be easier, but my photos are precious to me, which is why I feel so strongly about preserving the open web.
There are many reasons proprietary platforms don't meet my requirements for sharing. First, I like to own my data. If you think back to early social media sites like MySpace, they infamously lost massive amounts of user data. Artists lost their music. People lost their photos. This sort of thing still happens on Facebook and other social media sites.
[ Related read: How to switch from Twitter to Mastodon ]
Second, I don't like how proprietary platforms limit my creative freedom. Websites built on proprietary platforms often use templates, which makes them all look the same. Similar trends are happening in the design world — minimalist design has led to the death of detail. From doorbells to templated websites, unique design elements have been eliminated in favor of safe neutrals in an attempt to please everyone. This trend strips the personality right out from under websites, which used to be highly personal. Remember when people's early internet homepages actually felt like their digital homes?
Finally, I don't like how proprietary platforms treat my friends and family. People get tracked every time you upload a photo to a social media site. They're more like social monetization sites that make you scroll for hours, only to target you with ads. The problem got so bad that even Apple added tracking protection to WebKit in its Safari browser. Now, many social sites have their own in-app browsers as a workaround, so they can still track you.
I want the open web to win. That's why the ongoing enhancements to Drupal are such good news.
A world where good software wins
A few decades ago, the web was about getting information. Today, it's ingrained in every aspect of daily life. People can pay bills, work, socialize, get healthcare—and still get information. As more and more activities take place on the web, there's an even greater responsibility to ensure that the open web is inclusive of every person and accounts for everyone's safety. When people are excluded from accessing online experiences, they're cut out of rewarding careers, independent lifestyles, and the social interactions and friendships that bring people together. That's why good software and open source projects like Drupal are so important to protecting and growing the open web.
Good software is open, flexible, pro-privacy, secure, and doesn't lock you in. Good software lets you control your own code and your own data. It lets you prioritize what's important to you, whether that's accessibility, privacy, or something else. You're fully in control of your own destiny.
Good software also cares about end users. To that end, the Drupal community has been working on making software that solves people's problems and brings even more users into the community. This will be our priority now and in the future. We want to build a world where good software wins.
Opening up Drupal to more users with improved composability
Many people and organizations around the world want to build ambitious web experiences that are secure, scalable, and mindful of privacy—differentiated experiences that lead with accessibility. Drupal is for them, in part because of its composability.
Composability is one of the hottest trends in the technology market right now. Composability starts with software that's modular and made up of components. With more than 40,000 modules, Drupal meets that requirement. However, there's so much more to composability than an architecture for developers. Composability is a new way of doing business.
It's about providing low-code or no-code tools that enable business users to participate in digital experience building. Even non-technical users can do this from Drupal's user interface. Layout Builder, a visual design tool, helps content editors and site builders easily and quickly create visual layouts for displaying various content types. Composability is also about decoupling the front end from the back end and allowing users to push content and data to different touchpoints on the web. Drupal has been investing in headless and decoupled architectures for almost a decade and now ships with headless capabilities out of the box.
Finally, because composability offers limitless possibilities to combine modules, it can easily get complicated. You need a good way to search for modules and update sites to manage dependencies and versions. Drupal uses a tool called Project Browser to make it easier for site builders to browse innovative modules built by the community. Distributions and recipes allow users to bundle modules and configurations together for reusable, prepackaged business solutions.
If you haven't checked out Drupal in a while, I recommend you see it for yourself. The latest version, Drupal 10, recently shipped with even more innovations including:
Modernized front-end experience (Olivero theme)
Modernized back-end experience (Claro theme)
An improved content editing experience (CKEditor 5)
Improved developer experience built on Symfony 6.2 with support for PHP 8.2
A new theme generator
And more
Building a better web for the future
The launch of Drupal 10 comes at a good time. There's so much turmoil happening within the top social networking sites. If nothing else, it's a good reminder that preserving and promoting an open web is more important than ever before. Open source, the IndieWeb, the Fediverse, decentralized social media platforms, and even RSS are all seeing newfound appreciation and adoption as people realize the drawbacks of communicating and collaborating over proprietary platforms.
An open web means opportunity for all. And open source gives everyone the freedom to understand how their software works, to collectively improve it, and to build the web better for future generations. The main focus of Drupal 10 was to bring even more site builders to Drupal. In that way, Drupal will help extend the open web's reach and protect its long-term well-being for years to come.
Dries Buytaert is the original creator and project lead for Drupal, an open source platform for building websites and digital experiences.

This work is licensed under a Creative Commons Attribution-Share Alike 4.0 International License.