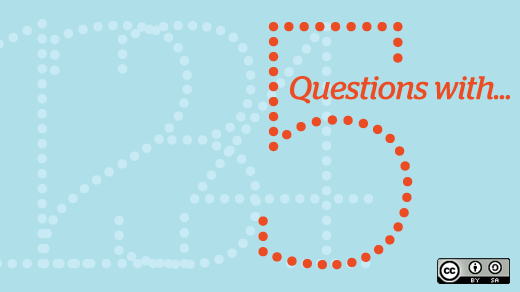 A few weeks ago, I had the opportunity to meet Molly Dix and Jeff Cope, who run the Open Innovation Advisory Services group at RTI. For those not familiar with RTI, it is one of the world's preeminent research institutes, founded by a group of scientists in 1958 and now employing almost 3000 people helping businesses and governments in more than 40 countries around the world.
I thought it was pretty cool to learn that an organization of RTI's size and position in the research world has a group dedicated to open innovation. I asked Molly if she'd be willing to let me ask her a few questions about the way she and RTI see open innovation.
My questions, and her answers, below.

CHRIS: Open innovation is one of those terms that everyone seems to see a bit differently. How would you define open innovation?

MOLLY: We see open innovation as a perspective whereby an organization is open to building on thinking, research, and intellectual property (IP) from outside their organization, as well as being open to partnerships with outside organizations related to their own research and IP. 
Thus, open innovation is a 360-degree mindset that includes both technology pull and push as avenues to improve the speed and quality of research, development, and product launch.  Successful partnerships are at the core of successful open innovation.

CHRIS: When we first met, you mentioned that you'd been practicing the principles of open innovation at RTI for 18 years, even if not under that label. What did you call it before? Which core principles or ideas have endured over that period?

MOLLY: Our group within RTI has been practicing what is now called open innovation for more than 40 years. We started with technology pull by helping industry user groups seek solutions from NASA for non-competitive problems. 
For example, in the agricultural equipment industry, safety technology is treated as non-competitive. We developed a process that was then used to seek solutions from the entire Federal Laboratory Consortium. 
With implementation of Bayh-Dole (the 1980 legislation that gave U.S. universities, small businesses, and non-profits control of the inventions and other IP that result from federal funding) and patent licensing, we supported NASA, universities and other government agencies in technology push via licensing and knowledge-transfer agreements.  More recently we have been doing more technology scouting for companies seeking external solutions – back to technology pull. 
Originally the effort of linking technology sources with external users was called technology transfer, which morphed into technology commercialization once licensing became the prevalent trend.  The core principles for all of our efforts have remained the same –  we say we sit at the intersection of technology and business. 
Regardless of which direction the technology is moving relative to an organization the key questions to ask include:  What is the value of the asset (e.g., technology or patent) to whom?  What kind of partnership (e.g., license, cooperative agreement, supply relationship, merger, or acquisition) will best enable successful use of the asset?
CHRIS: As open innovation becomes a mainstream innovation strategy employed by all sorts of organizations, are you seeing changes or modifications to those original core principles emerge? Any that you find particularly interesting or compelling?

MOLLY: The core principles needed to successfully link a technology with a user remain the same – it's all about the partnership. 
From the seeker's perspective:  Does the solution meet the specifications?  Is there adequate competitive advantage?  Will the cultures of the two organizations, and structure of the relationship, enable success? 
From the technology developer's perspective:  Is this the best avenue for my asset?  How can I motivate this partner via contractual terms to be successful or fail fast so that I can seek an alternate if they do not make progress?
As a third party, we bring an unbiased assessment of a market opportunity and/or the technology asset.  We're able to help make technology connections (via push or pull) and help create partnerships  that ultimately enable innovation.  Sometimes the real value of a third party is the ability to make non-obvious connections.  We think in terms of technology fundamentals to find technology solutions, and technology benefits to find market opportunities.

CHRIS: Do you have any examples you could share of early open innovation projects you worked on before the term was even coined? What was the project, and what did you learn?

MOLLY: Although I'm not sure of exactly when the term was coined, I go with when it was popularized via Chesbrough around 2003. 
One interesting example from NASA is the use of a NASA alloy for a marine engine.  In 1997, the first direct-injected outboard engines were hitting the market.  At the same time, emissions requirements were strengthening, and ultimately piston loading was reaching the strength limit of conventional aluminum materials. 
Bombardier Recreational Products, owner of the Evinrude brand, had a design solution but needed a better material.  Just prior to this, NASA had been working with the automotive industry on efforts associated with "next generation vehicles" and had developed a new aluminum silicon alloy that increased strength and wear at higher temperatures. 
When the auto industry lost interest due to stalled legislation, NASA had an asset from which they still wanted to see US industry benefit.  RTI helped NASA consider the market potential of the asset, targeted avenues for commercialization, got the word out, and ultimately the connection to Evinrude was made.  RTI facilitated a license and cooperative agreement between NASA and Bombardier that is still in effect today. 
Ultimately, NASA's alloy enabled Evinrude's 2-stroke engine to meet environmental standards and thus compete with 4-stroke engines.  The resulting product offered customers the engine power they wanted, no scheduled dealer maintenance for 3 years, and consumption of ~20% less oil. 
The engine went on to be a huge market success and recipient of both environmental and design awards.  RTI and NASA went on to license the material into other applications. 
Putting this in terms of open innovation,  Bombardier knew they needed a novel material and were open to a development program with the NASA researchers.  The technology wasn't just thrown over the fence with the legal support of a license – both organizations committed time and resources to transfer the knowledge to be successful.  From NASA's perspective they understood they had an asset of value and sought partners across various applications to take the invention to market – that's innovation.
CHRIS: I've asked the following question to other open innovation experts, but I'd love for you to weigh in too. In my experience, open innovation and open source share many common themes, yet we tend not to see open source and open innovation people sharing ideas that often. Is this because of a difference in viewpoints or do we just not know each other yet?
MOLLY: We're starting to see more linkage between open innovation and open source with the implementation of crowd sourcing tools to bring folks together on innovation issues.
However, I agree with you that in general it's not common.  I tend to think that the root issues are IP protection and confidentiality.  On the push side of open innovation, the organization has an asset that is not always fully protected via intellectual property and is thus carefully controlled.  On the pull side, communicating a strategic need may highlight a competitive weakness or provide insight on future product direction. 
I think the transparency companies are implementing for better connection to their customers will help these barriers start to diminish.  Cross-cutting issues like sustainability may drive this trend.
CHRIS: Thanks so much for your time!

Chris Grams is the Head of Marketing at Tidelift and author of The Ad-Free Brand: Secrets to Building Successful Brands in a Digital World. Twitter LinkedIn Email: chris(at)tidelift.com

This work is licensed under a Creative Commons Attribution-Share Alike 3.0 Unported License.