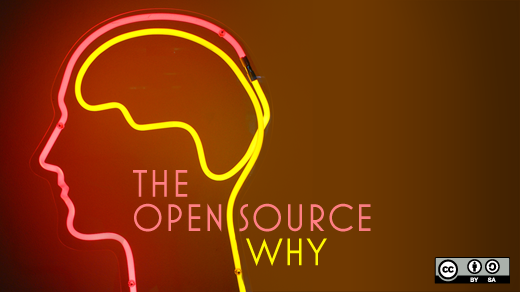 Leading communities as individually unique as those found in open source software is not a job that many people would want to take on. Yet, Greg DeKoenigsberg has done just that for not just one community but several major projects and organizations, for over a decade.
Seasoned through the early, gnarly years of the Fedora Project as the first Chairman of the Board as well as community leadership roles within Red Hat itself, Greg has embarked on a new adventure into the cloud with Eucalyptus as the Vice President of Community.
Greg DeKoenigsberg, also known as GDK, is often found speaking at conferences and events around free and open source software and is a contributer to Opensource.com.
Given Eucalyptus' position in the cloud space, what new challenges do the idea of public clouds bring to open source communities and to software freedom?
I think there are no new challenges to software freedom—just new wrinkles to all of the old challenges. Proprietary systems and proprietary software frequently provide great value, but the potential for lock-in always exists in any proprietary offering. Open source is the perpetual antidote to lock in, provided that the open source offering is 'good enough' compared to its proprietary counterpart. At Eucalyptus, we're focused on being the 'good enough' open source private cloud analogue to Amazon Web Services.
What fields are you seeing the greatest demand for private cloudsdriven by Eucalyptus? Any areas you are particularly proud of?
I would say that our strongest story is currently the hybrid dev/teststory. Application development in the cloud can be an expensive proposition, and testing applications for corner cases can be acutely expensive. The rise of Continuous Integration has made software testing far more effective but at the cost of consuming way more on-demand resources. It doesn't really make sense to pay a premium for those resources. Many organizations are finding that it makes more sense to 'buy the base'—and the more committed a customer becomes to AWS for production, the more sense it makes to have a compatible lower-cost infrastructure for non-production use.
Once that infrastructure is in place, opportunities to leverage that infrastructure for other hybrid use cases become obvious. Our largest and most successful customers are doing precisely that.
Software tends to have passionate, vocal user communities. Open source software has an additional community for developers that often contains members of the user community. How do you guarantee each improves the other?
That's a good question. Let me know when you've got a good answer!
Seriously: there are no guarantees. One thing I have found, though: failing to identify and marginalize poisonous personalities is a guarantee that users and developers *won't* build a successful project together.
All successful communities, no matter the context, have great leadership. Considering both previous and current roles in the open source community, what makes a good leader?
All of the standard leadership traits apply: strong communication skills, empathy, decisiveness, the ability to get the best out of people. But, I think that for open source leaders, the ability to understand the motivations of project participants is especially important. Open source practitioners can have vastly different motivations for contributing, and the ability to understand those motivations, and to adapt the project to those motivations, is an underrated skill in my experience.
I have seen your face at many open source conferences. What speaker or speakers have inspired you the most and why?
Lawrence Lessig and Michael Tiemann. Lessig because of how he uses single-word slides to drive his presentations in a compelling way, and Tiemann because he packs so much wisdom into his presentations. I find myself going back to Tiemann's slide decks years later.
Recently you moderated a 'campfire' discussion at OSCON that you described as "Cloud Horror Stories." Are there any spooky tales that you can share?
I was surprised at how many of the horror stories people shared were administrative in nature. Smart sysadmins are trying to get ahead of the curve by installing self-service cloud infrastructures, and businesses, particularly legal departments, are reluctant to give individuals that level of control. Software licenses and clouds are particularly problematic. Businesses are afraid—and perhaps rightly so, in some cases—that users will deploy dozens of copies of a piece of software that isn't properly licensed. Which is, by theway, another reason that open source software fits so perfectly with the cloud, and has come to dominate.
Give us a sneak peek to your All Things Open talk (without giving too much away)?
Eucalyptus is holding its own in a market with some pretty gigantic and strongly motivated players. How do we do it? By marrying best practices in open source with the best de facto standards.
---
Travis Kepley is a Senior Instructor at Red Hat where he helps employees, partners and customers understand how Open Source Software can create a better IT and business infrastructure. Travis started at Red Hat in January of 2008 as a Technical Support Engineer before becoming a Solutions Architect prior to moving to his current role.

This work is licensed under a Creative Commons Attribution-Share Alike 3.0 Unported License.