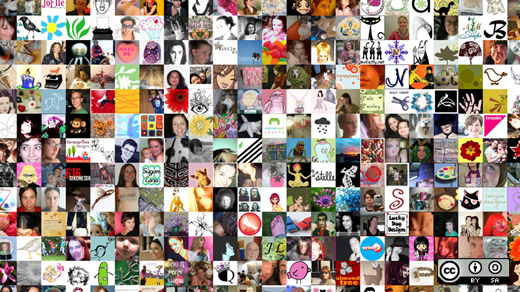 A writer, community manager, and standards pundit—John Mertic is a jack of all trades. At SugarCRM, his official title is Solutions Architect and Community Manager. He is the author of two books: The Definitive Guide to SugarCRM: Better Business Applications and Building on SugarCRM: Creating Applications the Easy Way. And, he is a frequent conference speaker. We look forward to John's expertise at the upcoming All Things Open conference on October 23 and 24!
There's a lot going on in John's world these days—SugarCRM recently secured $40 million in funding from Goldman Sachs and is looking to make great strides in 2014. We also asked Mertic about his role at the OpenSocial Foundation. Discover more about Mertic, SugarCRM and the OpenSocial Foundation in his interview with me.
Tell us a bit about yourself.
For my day job at SugarCRM, I help developers around the world get integrations from concept to product, working with all elements of design, architecture, and structure. As a part of that job, I work with various open source and standards bodies, including OW2, PHP, and OpenSocial. These help shape the future of the business technology landscape.
How is SugarCRM involved with the OpenSocial Foundation and what type of contributions are made to that project?
SugarCRM is a corporate sponsor of the project, with leadership roles in directing the future of the spec and open source components. We are looking to help drive a new direction with the foundation in creating a more engage-able community and product for open source as well as business needs.
How has open source influenced the corporate culture at SugarCRM?
Open source is at the core of everything we do. While we do release a GPLv3 product, even our commercial products are made available to customers and partners with the full source code so they can customize the platform to solve the business needs at hand. This is a unique differentiator for us in the CRM market, and it has helped bring us very large and lucrative customers where other CRM providers couldn't.
What are some of the roadmap items for SugarCRM? And, for the OpenSocial Foundation?
For SugarCRM, we have an exciting new product coming out this fall that will change the landscape of CRM. The buzz around it has helped move us up in the Gartner Magic Quadrant to 'Visionary', and it has helped us secure a large round of funding ($40 million) from Goldman Sachs. This momentum will enable us to execute at a higher level, making it easier for customer facing professionals to be more productive and better engage with every user, and every customer, every time.
On the OpenSocial Foundation front, we are embarking on a new partnership with the W3C to drive the existing spec forward and make it more approachable for both businesses and developers worldwide. We have an exciting 2014 in store, and we look to be engaging quite heavily in open source as the key catalyst in moving forward the social web.
Any tips for open source community managers that you'd like to share?
I think the biggest thing I'd share is: carefully manage your ROI (Return on Investment). Going to an event, holding a hackathon, or spending a lot of time in the forums may seem like a great idea tactically, but it's hard to show progress at the end of the day and you'll often feel burnt out. Instead, concentrate on what will bring you the biggest bang for your buck.
Can you give us a sneak preview into what you will cover in your All Things Open talk (without giving too much away)?
This is a new talk for me where I'm looking to explore the changing landscape of how organizations engage with open source communities. We've seen various business models and engagement strategies over the years, along with levels of success and failure with using open source as the differentiator in various markets. In this talk, I'll be sharing my view of the world (which may be a bit controversial) and looking for lively discussion on what the future holds.
---
Jason Hibbets is a Community Director at Red Hat with the Digital Communities team. He works with the Enable Architect, Enable Sysadmin, Enterprisers Project, and Opensource.com community publications.

This work is licensed under a Creative Commons Attribution-Share Alike 3.0 Unported License.