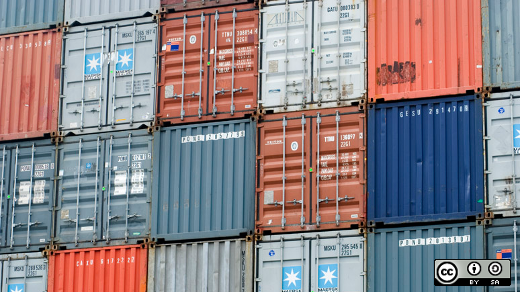 Vincent Batts, who works at Red Hat on Docker and OpenShift technologies, explains Docker and Linux Containers (LXC). Containers have been around for a few years, being introduced into the Linux kernel in 2008, but Docker has brought new attention to them this year. So what's the big deal around Docker?
Docker makes Linux containers easier to use. It helps to solve issues around conflicting runtimes, making things easier for system administrators who have to deploy applications in the real world. It helps solve issues around port mapping, making internet services easier to set up. And it makes applications easier to distribute between the developer side and the operations side.
Watch this short video to learn more about Docker and whether or not it might be the right solution for you.
Opensource.com hosted a lightning talk event prior to the All Things Open conference in Raleigh, NC. Nine talks on interesting ideas, projects, and more in open source topics were held on October 21, 2014 at Red Hat Tower. Over 100 attendees joined Opensource.com in person, for an evening of open source awesomeness.
Opensource.com publishes stories about creating, adopting, and sharing open source solutions. Follow us on Twitter @opensourceway.
Contributors

This work is licensed under a Creative Commons Attribution-Share Alike 4.0 International License.