Egle Sigler, Kavit Munshi, and Carol Barrett are organizers and active members of OpenStack's Diversity Working Group. The OpenStack Foundation has a deep commitment to fostering the diversity and inclusivity of the OpenStack community. The foundation's Board of Directors created the group to formulate, deliver, and monitor programs to help increase the diversity of the community.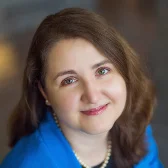 Sigler is a principal architect on Rackspace's OpenStack Private Cloud team and an OpenStack Foundation board member. As part of the board, Egle is co-chair of the DefCore committee and the Diversity Working Group. Egle has co-authored two books, DevOps for VMware Administrators and OpenStack Cloud Computing Cookbook.
Munshi is the CTO of Aptira, heads the company's Indian operations team, and has 15 years of experience designing and deploying a variety of enterprise solutions. He has also been the driving force behind several start-ups helping them develop and innovates novel solutions and products for virtualization and cloud platforms.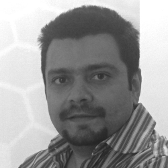 Munshi is the current Board Director of the OpenStack Foundation and serves as an OpenStack Ambassador. He's also a founder and driving force behind the Indian OpenStack community. He has helped organize OpenStack events in India, attends and speaks at events around the world, and loves to work with students mentoring their involvement with OpenStack.
Barrett is a 30+ year tech veteran currently working at the Intel Open Source Technology Center.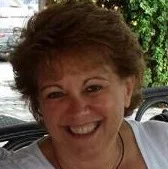 She's held many roles in her career, including software engineer, engineering manager, business development, marketing and brand management, product management, and software planning. She's worked in large corporations as well as technology startups and learned that success is "all about the people." It's this understanding that brings her to the OpenStack community and drives her community engagements.
How has diversity enriched your experience with OpenStack?
Carol Barrett (CB): Within the community, the diversity of backgrounds, experiences, geography, and ideas is potentially unmatched in open source. The combination of these elements can be seen in the development of an innovative, highly flexible solution that meets the needs of many industries that can benefit from the value of cloud computing. On a personal note, I've had the opportunity to get to know many of the active community members and am continually impressed by the knowledge and collaborative spirit they possess.
Egle Sigler (ES): OpenStack is working hard on increasing diversity in our community. For several years now I have been part of the Women of OpenStack community, which has been a great way to connect with other women working on OpenStack. Women Of OpenStack hold events during OpenStack summits, have a dedicated mailing list, and recently started holding regular meetings to discuss how the number of women in the OpenStack community.
Kavit Munshi (KM): When I first started the OpenStack India User Group we had 5 members. It has been great to see it grow and get much needed support and visibility from the OpenStack Foundation. We have seen a lot of traction as far as Geographical diversity is concerned with workshops and meetups held regularly across the APAC region. We are also seeing greater participation from women in India. The support I have received from the local community has been overwhelmingly positive and it encourages me to reach out to more people of diverse backgrounds and get them involved.
How has your understanding of diversity changed over time and is that the result of increased diversity?
ES: I have learned a lot about diversity at Rackspace, where I was a on the board of POWER (Professional Organization for Women's Empowerment at Rackspace) employee resource group. The main lesson that I have learned was that there is a big difference between diversity and inclusion. I really like the saying "Diversity Is Being Invited to the Party; Inclusion Is Being Asked to Dance". While we are trying to increase the diversity in our community, we also need to focus on making the community inclusive.
CB: Similar to Egle, I have learned a lot about diversity. At the start of my career, I was frequently the only woman in the room. It was intimidating and frequently I had a different point of view on a discussion. I thought I was missing a key point and would keep quiet and listen. After a while, I came to realize that I saw things differently because I was different than the rest of the folks in the room. This is when the lightbulb went on for me. I realized that I had something unique to contribute. All I needed was the courage to speak up. After a short bit, people would reach out to specifically ask me for my thoughts because they realized I saw things differently too. They included me and encouraged me to share.
KM: I have come to realize that the true meaning of diversity is to look past the various social and biological constructs and identify the true potential of people. Diversity is helping people to reach that potential and achieve their goals whilst contributing meaningfully to the community. I have been amazed at the ingenuity of the students from Tier 2 cities and rural centers in India who I have had the privilege to connect to via workshops and meetups. They have overcome adversity in the form of lack of resources, poverty, lack of exposure, and have found innovative ways to learn.
Why foster a more inclusive and welcoming environment?
CB: The world is getting smaller thanks to the Internet and now the cloud. In order to best serve this integrated global marketplace, we need people to bring different peoples' knowledge, expertise, and collaborative spirit into our community. They should not just join our community, but be active contributors and leaders in our community. The needs and opportunities in the U.S. are different than the needs and opportunities in Brazil, which are different than the needs and opportunities in Turkey, etc. Further, because the needs and opportunities are in the eye of the beholder, we need many eyes from many different types of people to help define and deliver the cloud platform for today's and the future data center.
KM: Why would you not foster a more inclusive and welcoming place? Why would anyone want to miss out on the diverse expertise, experiences and viewpoints that could spur innovation and design. As CB mentioned above, geographically localized knowledge has a lot of intrinsic value. To innovate and design a truly cutting edge, globally resilient data centre solution, one needs to take full and maximum advantage of this localized knowledge.
How do you identify and remove the barriers that keep you from having a diverse, thriving community?
ES: We start out by asking our community first. Right now, the OpenStack community is over 20,000 members and growing. We recently sent out a diversity survey that asks our community members about their background and about the barriers that they face for being engaged in the OpenStack community. With this in hand, we plan to discuss what the results tell us at the the upcoming OpenStack summit in Tokyo and develop strategies to remove the barriers and reach out for others to join.
KM: I think the Diversity Working Group and the survey sent out to the community are great first steps. We also need to involve all the diverse groups into the decision making process. We have the Diversity Working Group, which is open for all to join and collaborate on. We welcome involvement from the open source community at large. If you are at the Tokyo Summit, come and talk to us and participate in the working group meeting.
How does diversity inspire innovation?
CB: When people with different backgrounds (education, social, cultural, etc.) and experiences (discipline, industry, etc.) come together and share their visions in the spirit of open and honest collaboration, unique and truly amazing concepts emerge. I see this every day at Intel and every day in the OpenStack community. Intel serves a global market; a diverse, inclusive workforce is fundamental to delivering innovative and powerful technology that brings smart, connected devices to every person. Likewise, diversity and inclusion in the high tech industry will drive the creativity and innovation that takes advantage of our leading edge technology. These are not always easy discussions—language gets in the way, culture gets in the way, timezones get in the way—but the bonds that form and understandings people gain are unparalleled.
How has Rackspace's "come as you are" policy encouraged diversity?
ES: Not only do we encourage you to come as you are, we will also treat you as friends and family. Treating Rackers as friends and family is one of Rackspace core values. You can see how diverse our Rackspace family is by taking a walk through our offices. Rackers show pride of their heritage by hanging flags of their birth country above their desks, participating in diversity days, and sharing stories about themselves when they are first hired. We have several different employee resource groups (ERGs) that are dedicated to embracing and empowering people of different backgrounds. The list of ERGs include POWER (Professional Organization for Women's Empowerment at Rackspace), LGBT Rackers and Allies, RAAP (Rackspace African American Professionals), EAST (Asian heritage employee resource group), VIVA (hispanic heritage employee resource group), and RackVET (military veterans, reservists, and guard members ERG). These ERGs are organized and driven by Rackers; anyone is welcome to join any or all of the ERGs and participate in the different mentoring, training, and community events.
OpenStack Summit
Speaker Interview
This article is part of the Speaker Interview Series for OpenStack Summit Tokyo, a four-day conference for developers, users, and administrators of OpenStack cloud software.
Educator, entrepreneur, open source advocate, life long learner, Python teacher. M.A. in Educational Psychology, M.S. Ed. in Educational Leadership, Linux system administrator.

This work is licensed under a Creative Commons Attribution-Share Alike 4.0 International License.