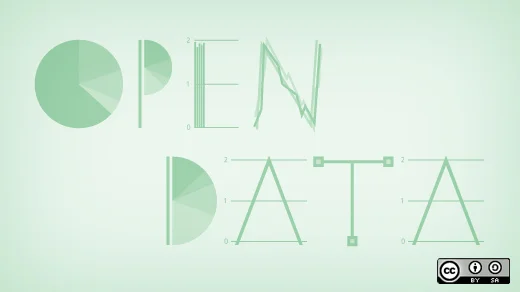 Data.gov has taken open source to heart. Beyond just providing open data and open source code, the entire process involves open civic engagement. All team ideas, public interactions, and new ideas (from any interaction) are cross-posted and entered in Github. These are tracked openly and completed to milestones for full transparency. We also recently redesigned the website at Data.gov through usability testing and open engagement on Github.
Today, I want to share with you just five of the hundreds of applications that have been developed by the public using open government data. These are examples of the kind of apps, visualizations, and analyses that are created from working with developers, educators, and businesses on a specific challenge at events that pull the community together, like data jams, meetups, and conferences.
Archimedes
Archimedes makes tools that give quantitative models to doctors and patients so that they can find effective interventions, predict how interventions will affect an individual's health risk, and help decision-makers analyze health outcomes. These quantitative models are key to improving medicine and optimizing treatments by enabling more effective individualized medicine rather than general guidelines. Archimedes' products use federal open data from the National Health and Nutrition Survey; the U.S. Centers for Disease Control and Prevention; trial datasets from the National Institutes of Health such as the Framingham Heart Study; and Medicare datasets.
Trulia
Trulia provides insights into neighborhoods where you might be interested in moving. Looking at the homes and apartments for sale and rent, trends and prices in real estate, and neighborhood characteristics, Trulia gives you the data to make decisions about buying, selling, renting, and moving. It provides an online community of experts (Voices) that let people ask questions specific to their situation and get answers from brokers, agents, and others.  Trulia also provides information about the neighborhood's services, environment, schools, crime, parks, census, government representatives, and more, many of which are explicitly using Data.gov datasets.
HelloWallet
HelloWallet helps people to manage their money, and to learn about and start making investments. Some of the subjects for individuals include retirement readiness, debt levels, emergency savings, and health savings. The app also helps businesses to look at retirement plan options, health care costs, and tax liabilities, as those relate to retaining and recruiting people to the company.
SaferCar
Consumers looking for a new car, can find a safer car by using the SaferCar app from the Department of Transportation. Powered by data on five-star safety ratings from the National Highway Traffic Safety Administration, consumers can look at new and used car ratings, recalls and complaints, and information about installing child seats.  This app is an example of a growing number of government services that provide an API as well for improved service.
Red Cross Hurricane
The Safety.Data.gov community of Data.gov held a Safety Datapalooza and brought together developers, businesses, NGOs, and government participants to brainstorm ways to put government data to use to improve the lives of citizens in America. A 90-day challenge was issued to create some of these apps and concepts, and one was with the Red Cross to create an app that would help people find safe ways to move around during a natural disaster. This included rail, roads, buses, and airports--which were open and what schedules they were running on. These data were provided by the Department of Transportation. As Hurricane Sandy descended on the east coast, we accelerated the development of the Red Cross Hurricane app and launched the app as the Hurricane touched ground. In the first weekend, 700,000 people downloaded the app and were able to use it to reach destinations, jobs, and loved ones safely.
In each of these and hundreds of other apps, websites, and analyses, government data is helping to fuel innovation and provide inspriration for developers around the country and around the world.
As the Evangelist for Data.Gov (an open government flagship project for the White House managed by GSA), Jeanne Holm leads collaboration and builds communities with the public, educators, developers, and international and state governments in using open government data.

This work is licensed under a Creative Commons Attribution-Share Alike 4.0 International License.