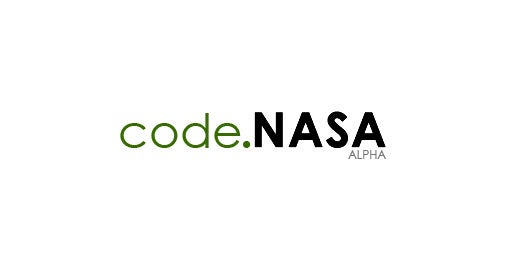 Following the release of its Open Government Plan and the Open Source Summit last year, NASA has now launched code.nasa.gov to "continue, unify, and expand NASA's open source activities."
The site is still in "early alpha," but you can browse NASA's open source projects, learn more about how the agency contributes to open source, and start making contributions yourself. A long list of projects is posted, but only four have links available now, and they're all on Github:
As Rikki Endsley points out in NetworkWorld, there's also a lot more to explore at open.nasa.gov while you're waiting for what's to come at code.nasa.gov. This is the site for wider community participation--even if you're not a developer, you can still get involved. NASA has been working hard to be more broadly open to citizen participation, based on it 1958 charter, which guides the agency to "…provide for the widest practicable and appropriate dissemination of information." 
William Eshagh, from the Open Government office at Ames Research Center, writes in a blog post about the code.nasa.gov launch about what comes next:
Phase two will concentrate on providing a robust forum for ongoing discussion of open source concepts, policies, and projects at the Agency. In our third phase, we will turn to the tools and mechanisms development projects generally need to be successful, such as distributed version control, issue tracking, continuous integration, documentation, communication, and planning/management. During this phase, we will create and host a tool, service, and process chain to further lower the burden to going open.
But in the final paragraph of that post, he gets to the real heart of the success of openness and potential it has for NASA:
We believe that tomorrow's space and science systems will be built in the open, and that code.nasa.gov will play a big part in getting us there. Will your code someday escape our solar system or land on an alien planet? We're working to make it happen, and with your help, it will.
If you have ideas, you're invited to share them by emailing opengov@nasa.gov.
Ruth Suehle is the community leadership manager for Red Hat's Open Source and Standards team. She's co-author of Raspberry Pi Hacks (O'Reilly, December 2013) and a senior editor at GeekMom, a site for those who find their joy in both geekery and parenting.

This work is licensed under a Creative Commons Attribution-Share Alike 3.0 Unported License.