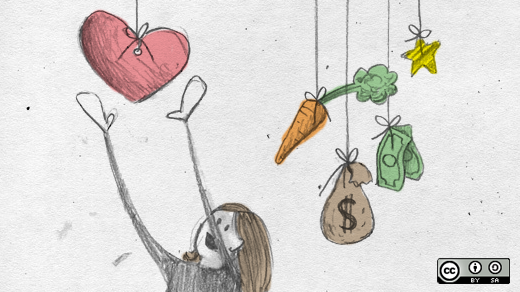 Giving Tuesday offers a reprieve from the shopping frenzy of Black Friday and Cyber Monday (so named for the huge discounts and bizarre store hours offered to consumers in preparation for holiday giving). From the wiki, #GivingTuesday™ is:
...a movement to create a national day of giving to kick off the giving season added to the calendar on the Tuesday following Thanksgiving, Black Friday, and Cyber Monday. The second annual GivingTuesday is on December 3, 2013. In the same way that retail stores take part in Black Friday, we want the giving community to come together for #GivingTuesday. We ask that partners create and commit to a project for/on #GivingTuesday and then help spread the word to their networks.
Today we ask our readers: Which organization or group would you donate your time or money to? We've listed a few of our favorite friends in the community. Feel free to add your own open source project in the comments below!
If you would like to contribute your time to Opensource.com, we are always looking for great open source stories and love it when you share our content on your favorite social media platform. Find out how to participate with us. And, use the tools at the top of this article to share the open source love with friends and colleagues!
Opensource.com publishes stories about creating, adopting, and sharing open source solutions. Follow us on Twitter @opensourceway.

This work is licensed under a Creative Commons Attribution-Share Alike 3.0 Unported License.