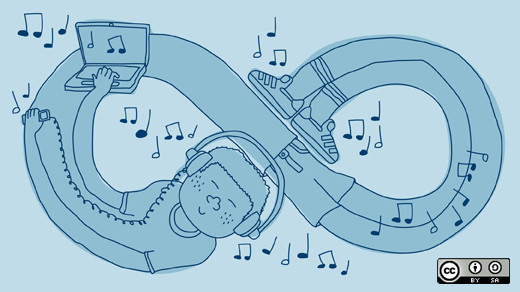 In the next step of their mission to spread the magic of making music, Beat Making Lab has partnered with PBS Digital Studios to produce web episodes of the work they are doing with youth in Africa.
Making music used to involve expensive technology and space built to record sound. Recently, Beat Making Lab has challenged that paradigm by making music produced with equipment that can fit into a carry-on bag. Using a Mac laptop, open source beat-making software, microphone, Midi controller, and speakers or headphones, the group can travel anywhere to teach youth in the tools and techniques to produce their own beat music.
Beat Making Lab, a project we reported on last summer, is a collaboration between Pierce Freelon and UNC Chapel Hill graduate, Stephen Levitin. They expanded on the undergraduate curriculum created by Levitin and UNC Chapel Hill music department chair, Dr. Mark Katz. Much of Freelon's influence altered the curriculum to work in a community setting.
In July of last year, they visited the Congo to train 16 Congolese students in the art of beat making, and towards the end of 2012 they began assembling a development team to create open source beat making software.
PBS Digital Studio producers saw the video of their visit to the Congo on GOOD.is, as well as, their plans to develop several more international labs. You can follow their progress now in a series of episodes airing on the PBS Digital Studios channel: Beat Making Lab.

PBS Digital Studios will also document their work in: Panama, Congo, Senegal, and Fiji.
Episode 1: Goma, Congo
Beat Making Lab is lead by Apple Juice Kid and Pierce Freelon
Stephen Levitin, aka Apple Juice Kid, is a Music Producer, DJ, and Drummer. He is an eight-time beat battle champion who has produced singles for Mos Def, Camp Lo, Wale, and MC Lyte. Sponsored by the music software companies Ableton and Reason, he has been a guest DJ on Mark Ronson's East Village Radio, performed as a drummer with The Foreign Exchange and The Jungle Brothers, and has been profiled on sites such as Nahright, NME, and Pitchfork.
Pierce Freelon is a professor, musician, and activist. He is front man of The Beast, which has been called a "natural, engaging blend of jazz and hip hop," by Jazz Times Magazine. He has taught music, political science, and African American studies at the University of North Carolina at Chapel Hill and North Carolina Central University, and has performed, lectured, and collaborated internationally.
Alanna is a senior at NC State and passionate about ways to make technology user friendly. She enjoys traveling and working through her long list of "To Read" books. Follow her on Twitter at @alanna_howard.

This work is licensed under a Creative Commons Attribution-Share Alike 3.0 Unported License.