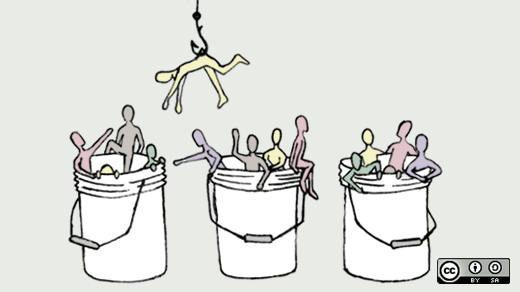 We did this poll over a year ago and felt it was time once again to ask our readers: Which Linux distro do you use? And, once again, we pulled our list of choices from DistroWatch.com's page hit rankings. These are the top 10 Linux distributions over the last month.
The DistroWatch Page Hit Ranking statistics are a light-hearted way of measuring the popularity of Linux distributions and other free operating systems among the visitors of this website. They correlate neither to usage nor to quality and should not be used to measure the market share of distributions. They simply show the number of times a distribution page on DistroWatch.com was accessed each day, nothing more.
A lot of you may use many different versions of Linux on a regular basis. Or, maybe you don't see your choice here. Vote for the one you use the most or the one from this list that is your favorite.
Start a conversation below about your Linux distribution of choice. Tell us what you use it for and why.
Opensource.com publishes stories about creating, adopting, and sharing open source solutions. Follow us on Twitter @opensourceway.

This work is licensed under a Creative Commons Attribution-Share Alike 3.0 Unported License.